Dawsonville, GA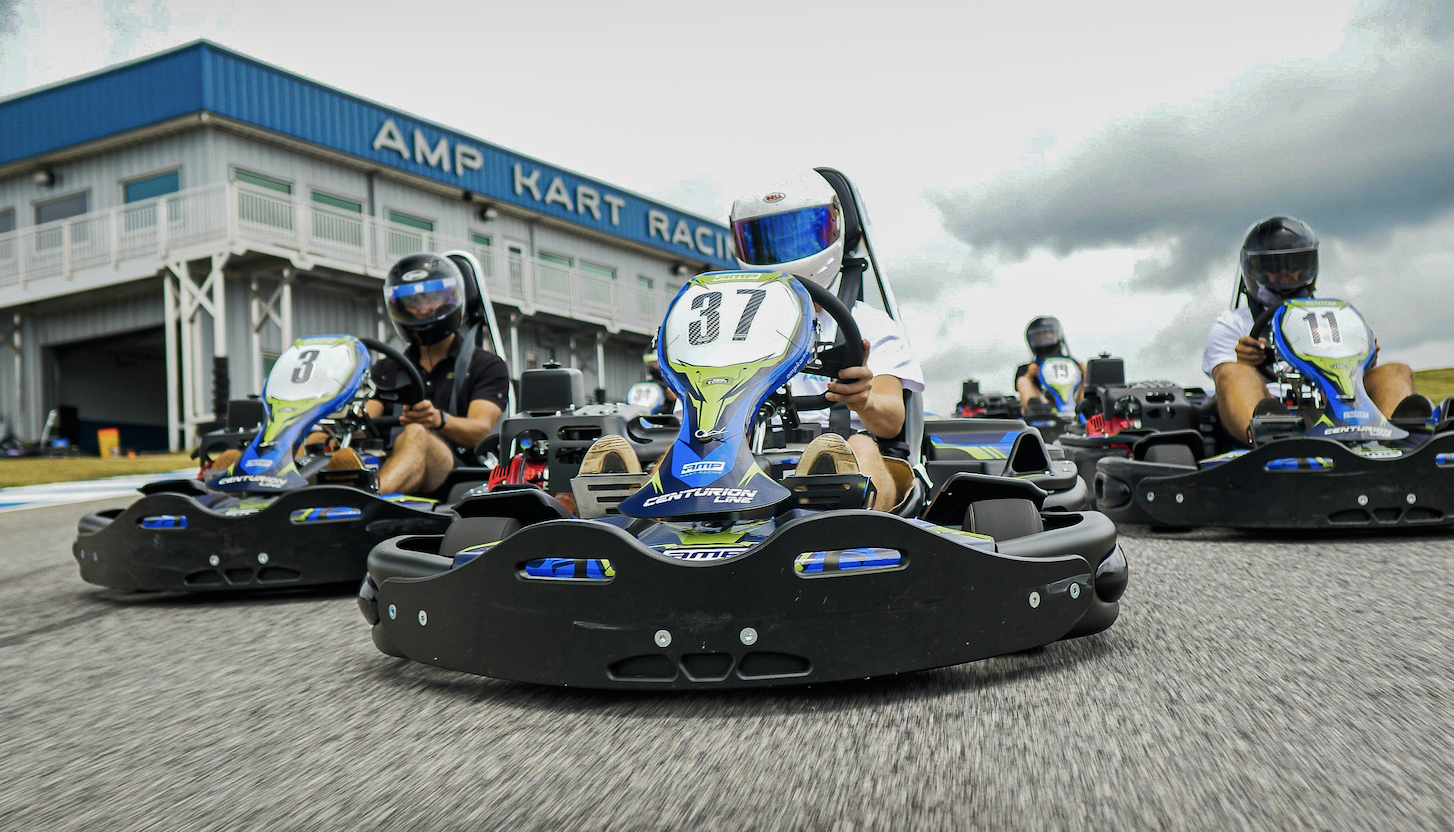 Located just an hour north of Atlanta, Dawsonville, Georgia offers a mix of thrilling adventures and serene natural escapes. Nestled in the foothills of the Appalachian Mountains, the town is home to exciting attractions that cater to outdoor enthusiasts, adrenaline junkies and those looking for a little retail therapy.
For those seeking an adrenaline rush, Atlanta Motorsports Park is a must-visit destination. The track has been voted one of the Top 10 Tracks in North America by Road and Track Magazine, and for good reason. It offers the perfect setting to unleash your inner racer with a unique public kart racing track that has more elevation change than any other venue in the world. This is the perfect place to get behind the wheel and satisfy your need for speed.
Ready to change gears for a rush off the track? Etched into the foothills of the mountains is Etowah Valley Sporting Clays, a sport shooting facility spread over 150+ acres. Whether you're a serious shooting enthusiast or a beginner looking to have fun, you can test your skills in clays, skeet, trap and five stand shooting. Don't have your own equipment? Onsite rentals, fittings and lessons from a NSCA licensed instructor is available. Etowah Valley also embraces the chance to partner with local youth as an opportunity for them to learn the skills needed for competitive clay target shooting in a safe and controlled environment. 
Amicalola Falls State Park
For those who prefer a more leisurely pace, head over to Amicalola Falls State Park and Lodge. This stunning park offers an array of activities for visitors of all ages, including ziplining, archery, fishing, cabins, camping, and hiking. The park is also home to the tallest cascading waterfall in Georgia, standing at a height of 729 feet. One of the most famed trails in the park is the Approach Trail leading to the Appalachian Trail itself. At the top of the falls, visitors can enjoy stunning views of the Appalachian Mountains from the mountain-top resort lodge and restaurant, Cascades. For a unique and luxurious camping experience, check out Timberline Glamping, which offers accommodations that allow you to sleep under the stars in style.
The Len Foote Hike Inn
Looking for an even more adventurous getaway, the Len Foote Hike Inn is a must-visit. Located five miles north of Amicalola Falls, it is Georgia's only backcountry lodge, accessible only by hiking a 5-mile trail through the Chattahoochee National Forest. The Hike Inn places an emphasis on conservation and sustainability, providing rustic charm in a relaxed and beautiful setting that allows families to enjoy nature together. All you need is a change of clothes and a toothbrush, and they'll handle the rest, even deliciously served family style meals.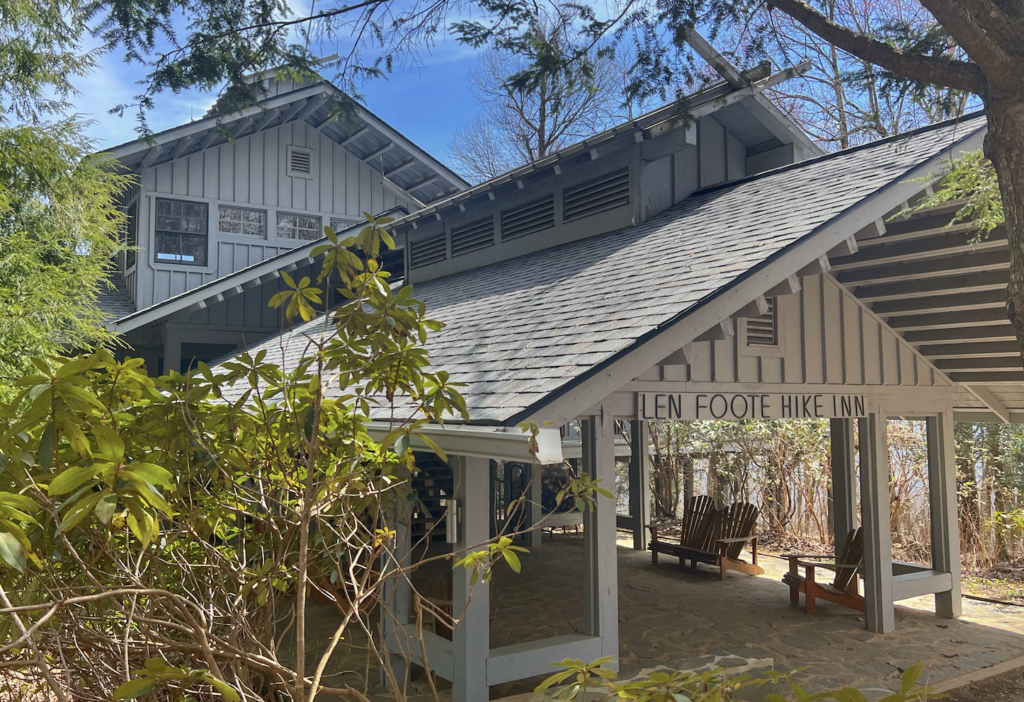 Finally, for those looking for a bit of retail therapy, the North Georgia Premium Outlets is the perfect destination. With over 140 stores offering savings up to 65% off, this is Atlanta's premier outlet shopping destination. You can find luxury retailers such as Gucci, Versace, Prada, Jimmy Choo, Salvatore Ferragamo, and more. If you're in the mood for something a bit more unique, head over to Around Back at Rocky's Place, the South's largest folk art gallery. The gallery features work from over 300 artists, including the largest collection of "Cornbread."
Dawsonville, Georgia, offers a wide range of attractions and activities for visitors of all ages and interests. Whether you're looking for a thrilling adventure or a peaceful retreat into nature, this town has something to offer. So, start planning your next trip to Dawsonville, Georgia, and experience all that this small mountain town has to offer.
Visit Dawsonville, Georgia (Destination Dawsonville)
Web: DestinationDawsonville.com
Facebook: @DestinationDawsonville
Instagram: @DestinationDawsonville
TikTok: @DawsonvilleGeorgia