Flavors, Inspired.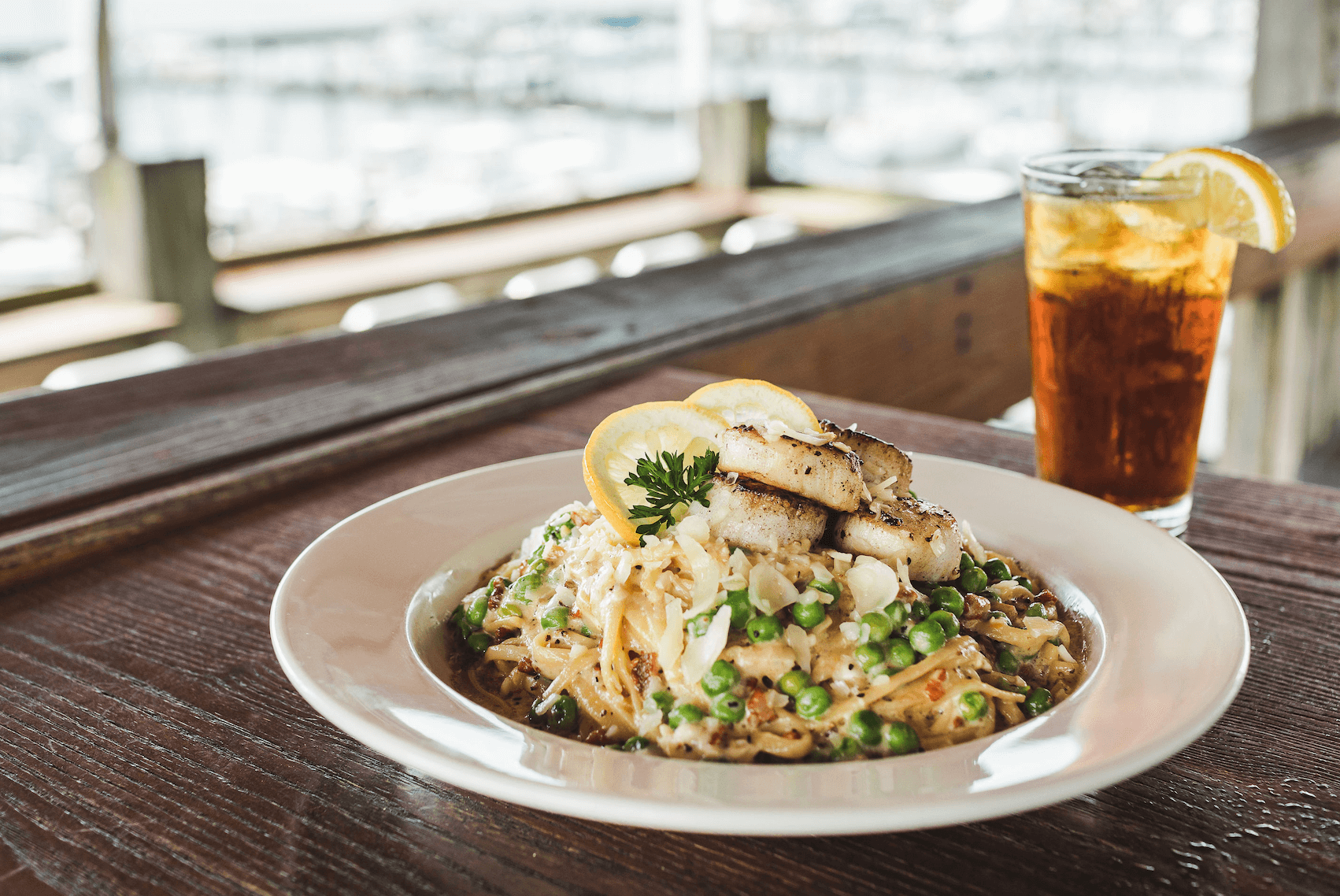 Discover delicious delicacies, excellent libations, and experiences as far as the eye can "sea" in our charming Coastal Virginia community — Hampton!
Whatever you're craving, you'll find exquisite food to suit your mood. There's sophisticated fine dining, comfort food favorites, and of course, fresh seafood straight from the Atlantic. Plus, our craft beer scene is a must if you love local libations.
Having trouble knowing where to start? Let us help! We offer numerous specialty food tours throughout the year to highlight our culinary delights. There's Taste of Hampton, Toast to the Coast, Black-Owned restaurant tours — each is as fun as they are tasty!
Prefer to discover something deletable on your own? No problem! Visit the historic Phoebus community for Mango Mangeaux's one-of-a-kind menu, which fuses French, Creole, and NeoSoul cuisines. While in Phoebus, enjoy fresh-from-the-sea soft shell crabs, raw oysters, and fried clams at Fuller's Raw Bar. And savor fantastic French and American flavors, plus beers, wines, and liquors, at Baker's Wife Bistro + Bar.
Read Also: Where Ordinary Ends, Bedford Begins – Destination Bedford, Virginia
For even more options, take the short drive and expereince numerous dining opportunities in downtown Hampton. Visit the outdoor deck at Marker 20 for tasty bar-food bites and seafood, plus toe-tapping live music. If you're really hungry, Brown Chicken Brown Cow boasts grass-fed burgers, BBQ, and 20 beers on tap, plus live music and patio dining.
Have an appetite for adventure?
Tour the world's greatest natural harbor. Gaze into the stars at the Virginia Air & Space Science Center. Walk in the footsteps of history at Fort Monroe National Monument and the Hampton History Museum. Whatever you like to do, Hampton has something for you — and everyone in your crew!
Get inspired and plan your trip! For special discounts and unique experiences, check out our attraction packages at visithampton.com/tickets