At the crossroads of quaint and contemporary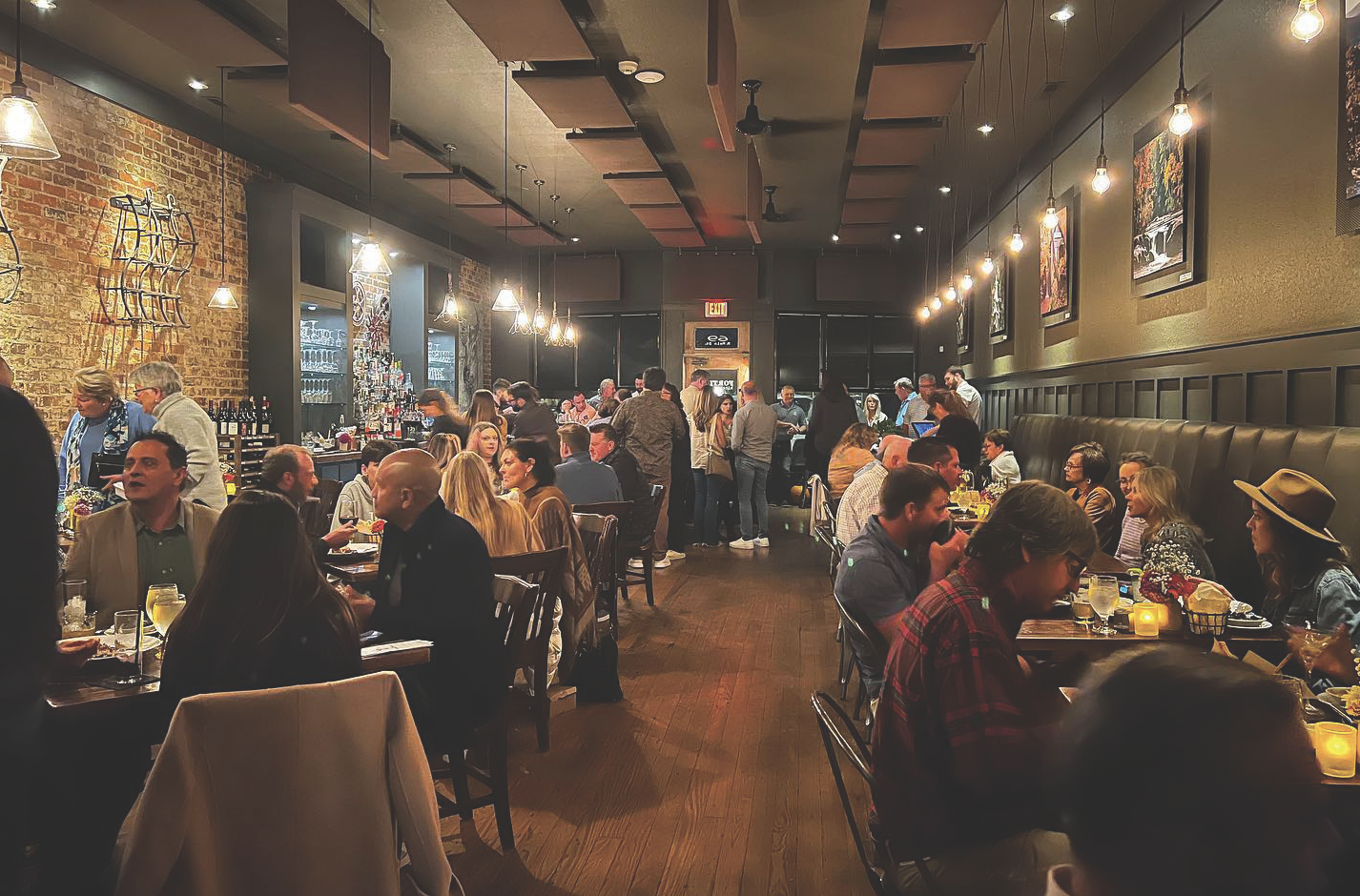 Clayton, Georgia definitely meets the cliché of a small town – one traffic light, a courthouse square, historic buildings and church bells on Sunday morning. On the map, Clayton lies in the center of Rabun County, nestled in the Southern Appalachian Mountains of North Georgia and surrounded by public forest lands, state parks, hiking trails, lakes, streams, rivers and waterfalls. However, despite all that quaint charm, there are unexpected surprises to be found.
You may know Rabun County as the place where "Deliverance" was filmed or where Foxfire, the oral history of the Appalachians, was born, but it's so much more… While the county holds true to its roots and cherishes its beginnings, it also embraces the new. Nowhere is this more apparent than on the streets of downtown Clayton, where restaurants, shops and inns delight visitors who come expecting traditional and instead find nouvelle with just a hint of heritage.
Fortify Kitchen & Bar sets the example in dining. An Open Table Top 100 Best Restaurants in America winner, Fortify crafts the finest culinary dishes that follow their core mission of creating an amazing dining experience for customers that supports local farmers and sustainable food practices. In all their dishes, they utilize wonderful products grown and produced throughout Rabun County and neighboring communities in keeping with the area's authentic farm-to-table reputation. Other downtown Clayton restaurants follow suit with their own take on farm-to-table dining, including The Hush Cuban Kitchen, The Clayton Café, Fromage & Other Fine Foods and Grapes & Beans.
Appalachian Trail Community
Shopping in downtown Clayton is equally as surprising and delightful, combining an appreciation for both the cultural and environmental heritage of the area while offering upscale and trendsetting finds. If you're an outdoor enthusiast, as a designated Appalachian Trail Community, Clayton has a number of experienced outfitters ready to help you gear up for hiking and camping on dozens of local trails, including the Appalachian and Bartram trails among many others, and fishing on the Wild and Scenic Chattooga River or countless other lakes and streams. If you love art and antiques, Clayton is home to galleries that feature everything from the best of Southern Contemporary Folk Art to rare collectibles and Appalachian artifacts.
For the fashionistas, the downtown area boasts a bouquet of select boutique apparel shops with the latest styles, and items which can't be found in any mall. There are also a variety of specialty shops with everything from toys, holistic goods, gourmet foods and pet products to western wear and chic home décor. And when you're done with your shopping adventure, sit back and relax with a cold one at the local craft brewery while enjoying the stunning mountain views. 
You can easily make an extended stay out of your trip to Clayton in order to take everything in. Charming historic inns and B&Bs make the evening's stay as much a part of the enjoyment as the day's activities. With small town hospitality and uptown amenities, these inns offer the best of both worlds to guests and patrons. Add to it the peacefulness and tranquility of the area and you'll be hard pressed to make your check out time in the morning!
Downtown Clayton, Georgia, in the heart of Rabun County and the Southern Appalachians is the answer to everything you could hope for in a smalltown mountain getaway. Blending the old with the new, rustic with sophisticated, Clayton has something for everyone. And, it's just a short trip away from Atlanta, Greenville and Charlotte. To find out more about Clayton and Rabun County and all this amazing area has to offer, visit ExploreRabun.com and plan you trip today.