Columbus, Indiana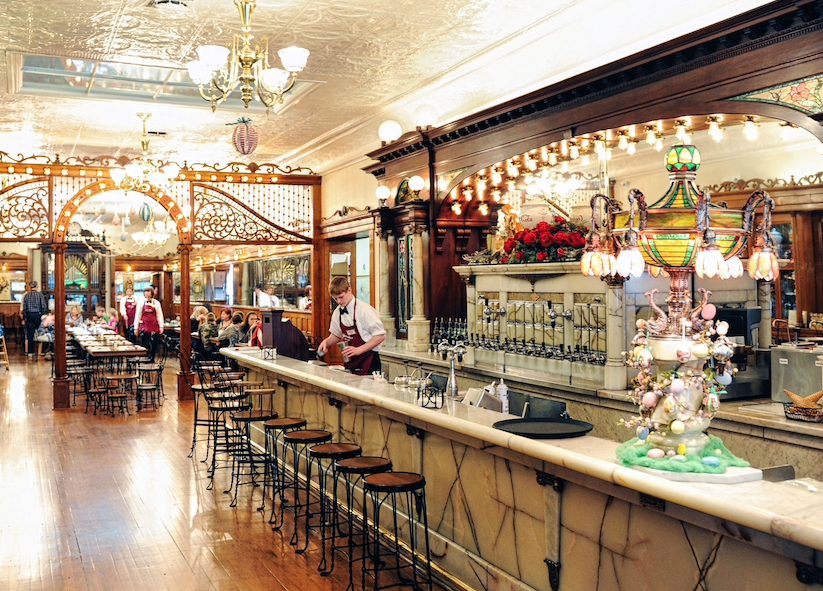 Columbus, Indiana, rightly bills itself as unexpected and unforgettable. In a small Midwestern city, who would imagine finding such notable pieces of mid-century modern architecture that when Lady Bird Johnson visited she dubbed it "the Athens of the prairie."
I.M. Pei designed the Bartholomew County Public Library and Eliel Saarinen the modern First Christian Church. His son, Eero Saarinen, gets credit for the North Christian Church, the all-glass Irwin Union Bank and the iconic Miller House. This was the home of J. Irwin and Xenia Miller, who launched the city's architectural revolution in the 1950s.
Enjoy these masterpieces by booking any of several tours online at https://columbus.in.us. See the city on the Architecture Tour with an expert guide pointing out important buildings and taking you inside a few.
And don't miss the Miller House and Garden, one of the most important Modern residences in the country with colorful interiors by mid-century interior design wizard Alexander Girard. Prefer to explore at your own pace? Download the free "Columbus IN Tours" app.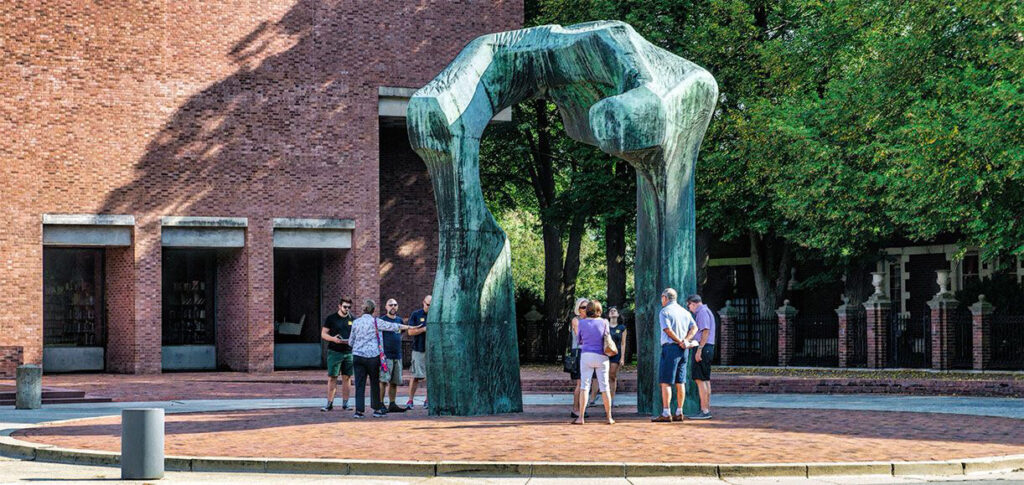 A plethora of public artwork adorns the city. Then the biennial Exhibit Columbus pairs internationally renowned artists and designers with significant sites, asking them to create temporary art installations that speak to the city's vision for the future. This year's theme is "Public by Design."
Stay downtown at the hip Hotel Indigo or the elegant Irwin Gardens Inn and walk everywhere you'd like to go. The area boasts such locally owned businesses as Viewpoint Books, Minash Boutique and Ames Mercantile.
Out-of-the-ordinary places to eat provide other surprises. Henry Social Club offers fine dining and a chef's table with a view to the kitchen. A more casual meal can be had at the Upland Columbus Pump House, a brew pub in a historic riverside location — more reasons that Columbus, Indiana is unforgettable.