Discover Mountain Maryland in Historic Frostburg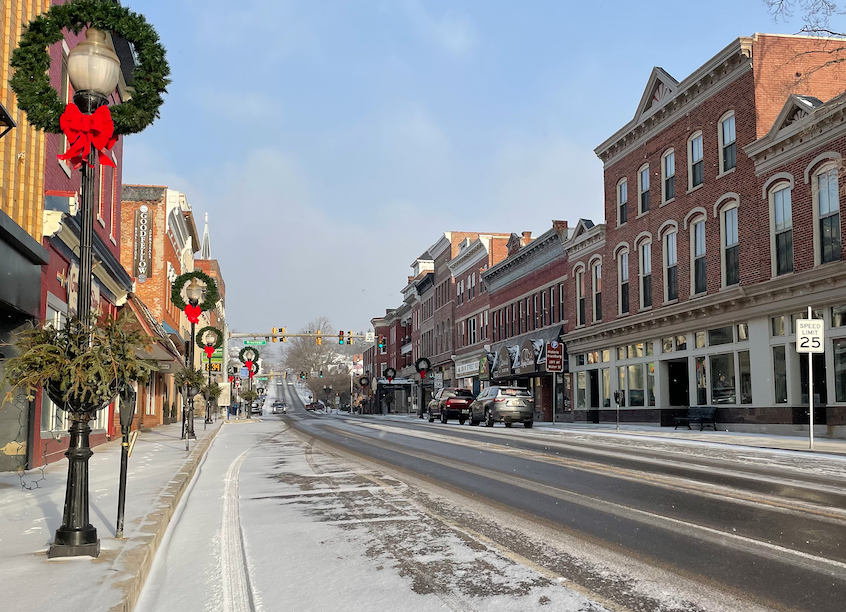 Discover Maryland's best kept secret in historic Frostburg, Maryland's Mountain City. Nestled in the Blue Ridge mountains of the Appalachians, Frostburg owes its beginnings to the construction of the first National Road. History buffs can follow the George Washington Trail and visit the Braddock Stone, one of America's oldest road signs, at the Frostburg Museum and trace the city's history to its roots. On the Western Maryland Scenic Railroad 1309 steam-powered train, ride in vintage cars and experience views of mountains that will take your breath away. Located in the heart of downtown Frostburg, the iconic Hotel Gunter, built in 1897, is the perfect base for exploring the Frostburg Arts & Entertainment District.
Get Outside and Play
Travel needs have changed in the past few years, and Frostburg shines as an outdoor recreation destination. Outdoor enthusiasts can stop over while travelling the Great Allegheny Passage, a stunning 150-mile trail from Pittsburgh, PA to Cumberland, MD, where they can pick up the C&O Canal Towpath all the way to Washington, DC. Or experience the railroad in a unique way via rail-bike tours with Tracks & Yaks before hiring a kayak to explore local rivers and waterways.
Read Also: Escape to Logan, Utah
Tour Unique Arts and Culture
From modern music venues to historical performing spaces, Frostburg thrives on creative spirit. Full of painters, potters, jewelry crafters, designers, and fiber artists, Frostburg is steeped in traditional Appalachian culture and modern innovation. Explore unique restaurants and shops, enjoy galleries and displays of local artwork, and delight in the historical atmosphere while surrounded by spectacular natural beauty. Whatever your interests, Frostburg is the perfect destination for relaxation, arts and entertainment, dining, outdoor recreation, and signature events and festivals. Come stay in downtown Frostburg and find out why "it's just cooler here!"