Enjoy a wild time in Jefferson Parish!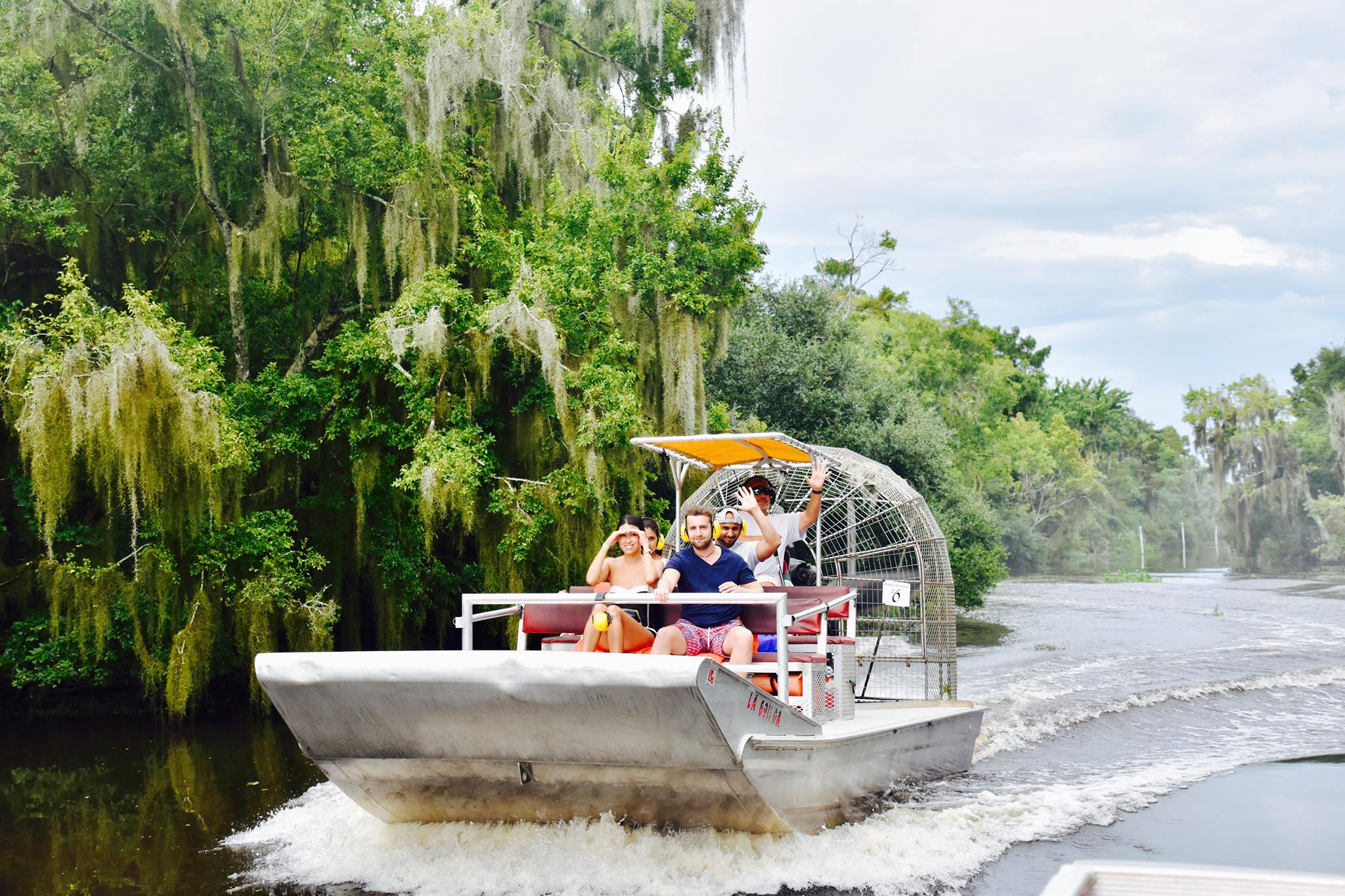 A New Orleans neighbor, we are home to the Louis Armstrong New Orleans International Airport, two state parks, a national park and preserve, numerous historic districts, wetland adventures, and urban shopping and dining. Jefferson is a diverse community sprawling the southern shore of Lake Pontchartrain and ending sixty miles later on the beaches of the Gulf of Mexico. Jefferson Parish offers vibrant communities as well as the quiet serenity of a nature walk. Our neighborhoods are comprised of modern high-rises, historic homes, fishing piers, Mississippi River views, marshland, contemporary and old-world restaurants, flourishing industrial parks, and family-friendly green spaces.
Its proximity to a world renown city and experiential attractions makes Jefferson an ideal destination, whatever the interest. Whether seeking the architectural charm or the adventure and openness of the outdoors, the quiet discovery of historical sites, or indulging in world-class cuisine, Jefferson delivers! The diverse region allows you to explore nature yet remain close enough to the action of New Orleans. We are just ten minutes away from downtown!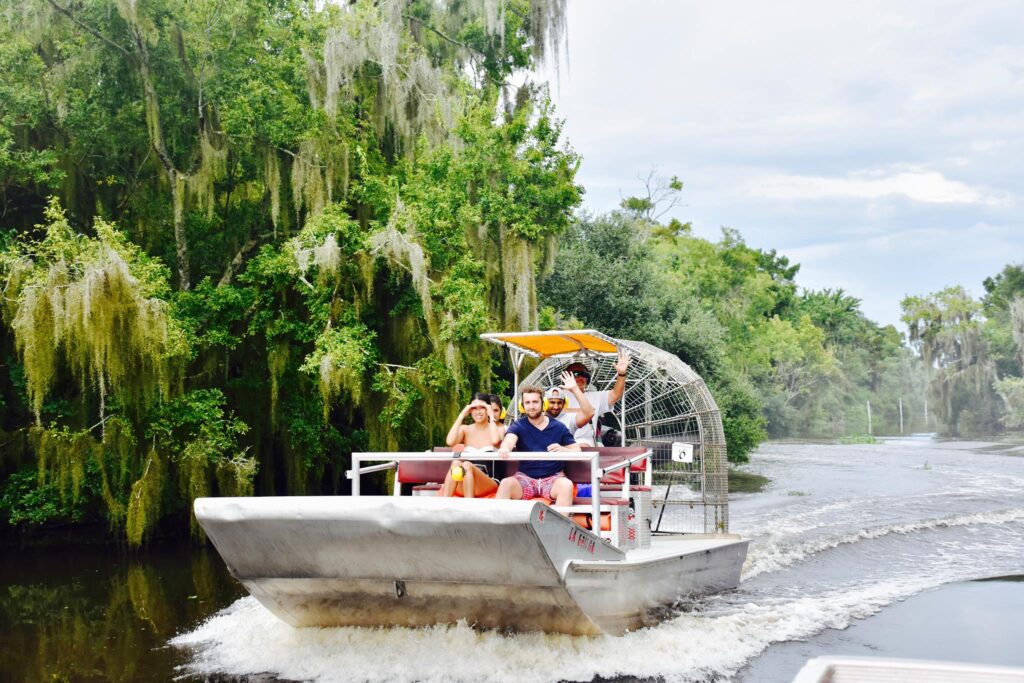 A bayou adventure awaits you!
Bayou Barataria, considered by Thomas Jefferson to be the crown jewel of the Louisiana Purchase, is teeming with wildlife and vegetation, along with tall tales and legends. Enjoy an up-close adventure aboard an adrenaline pumping airboat, or if you prefer a slower pace, aboard a pontoon boat.  Either way, the serenity and wonders of nature will intrigue and inform you. If you dream of catching the 'big one', Jefferson Parish will have you reeling 'em in!  Whether its casting from a fishing pier along the bayou, or an exciting off-shore Gulf waters' charter, we've got the licensing, bait & tackle, charter captains, and can even arrange to have a fish fry dinner with the day's catch! 
If a night beneath the stars is your ideal get away, tent camping on the beach at Grand Isle State Park is where you want to be. Or bring your RV for a less rustic experience and head over to Elmer's Island beach and see the largest single coastal ecosystem restoration which includes miles of gorgeous white sand beach! 
Get away from it all and hike the boardwalks and trails!
The Bucktown Marsh Boardwalk on Lake Pontchartrain has bird blinds and informational signs about plants, wildlife, fisheries, and the coast. Enjoy a spectacular sunset from one of the boardwalk's benches or make a day of it by bringing a picnic lunch and sitting at picnic tables beneath a covered pavilion. If you're looking to get a feel for our wetlands, hike the nature trails of the Barataria Preserve and the Wetland Trace Boardwalk.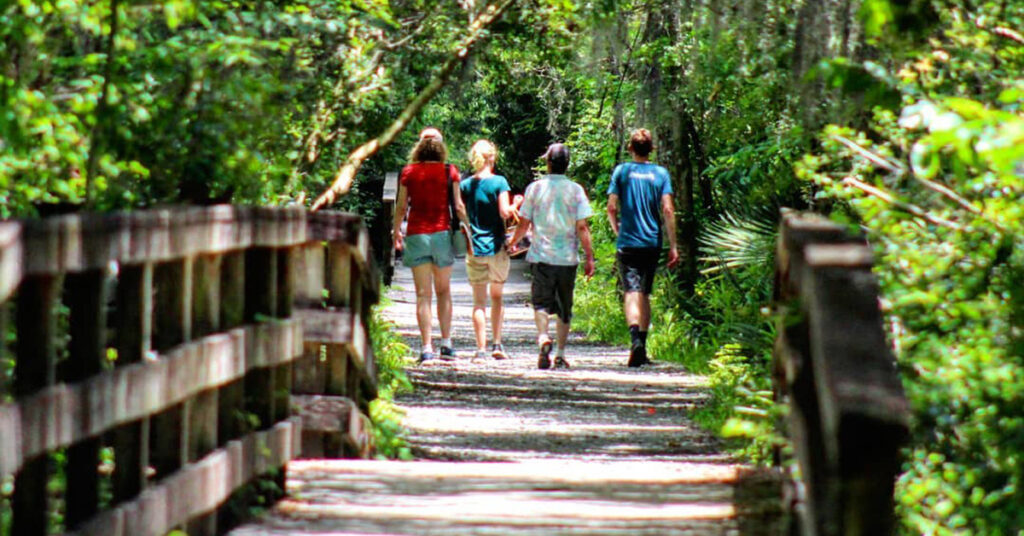 Hundreds of different species of birds visit Jefferson Parish each year, making it one of the nation's top destinations for bird enthusiasts. With birding trails across the area, there are plenty of opportunities to view the wildlife throughout the region. The pristine beaches at Grand Isle are a perfect place to watch some of the many species of shorebirds. You will also be able to view gulls, terns, skimmers and, of course, the Louisiana State Bird – the brown pelican. The marshes that line the back of Isle provide a perfect habitat for wading birds, including the great blue heron, ibis and snowy egrets, and occasionally the pink roseate spoonbills.
Visit www.visitjeffersonparish.com to start planning your getaway!