Spotsylvania, VA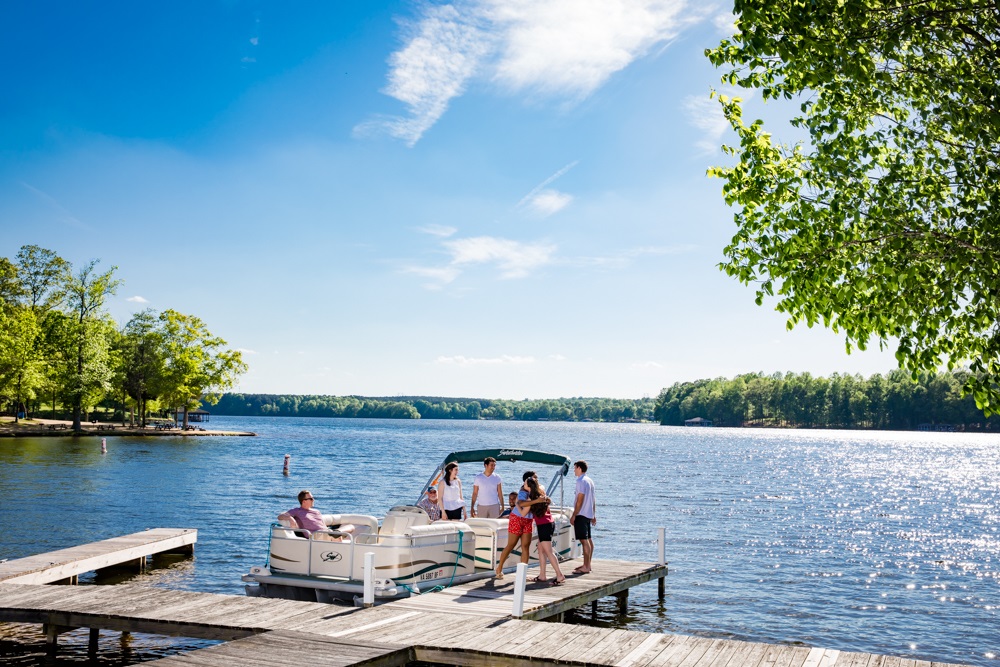 The temperature is rising, the days are getting longer, and the school days are ticking down – spring and summer are upon us! If this time of the year is your favorite time to get out and on the water, Spotsylvania, Virginia has you covered. Seemingly endless arrays of outdoor activities await you – the question is, do you have enough time to get all the activities you want to do checked off your list?
Virtually any outdoor hobby can be found in Spotsy! Whether it be hiking, fishing, swimming, kayaking, canoeing, or exploring more than 15 miles of trails, Lake Anna State Park has just the right activity to suit your mood and adventure level. If you would like to learn more about the local wildlife and habitats at the State Park, swing into the Lake Anna State Park Visitor Center, where park rangers are available to answer any questions.
Educational programs are also hosted by park rangers and volunteers if you're looking to dive deeper into a certain topic. Did you know Lake Anna State Park was the site of the Goodwin Gold Mine, discovered in 1829? You can keep history alive by trying your own hand at panning for gold during your visit! While Lake Anna State Park offers a multitude of activities, it also has a beach where you can take a refreshing swim and hit the pause button.
Lake Anna
Lake Anna Outfitters is the official outfitter of Lake Anna. Located at High Point Marina, Lake Anna Outfitters is your destination to rent (and receive instruction on) kayaks, canoes, paddle boards, pedal boats, and mountain bikes. Your chosen boats can even be delivered straight to your lake house rental. Lake Anna Outfitters is also the area's #1 gift shop for souvenirs and apparel. Before you leave the lake, make sure to stop by to purchase some great mementos of your trip!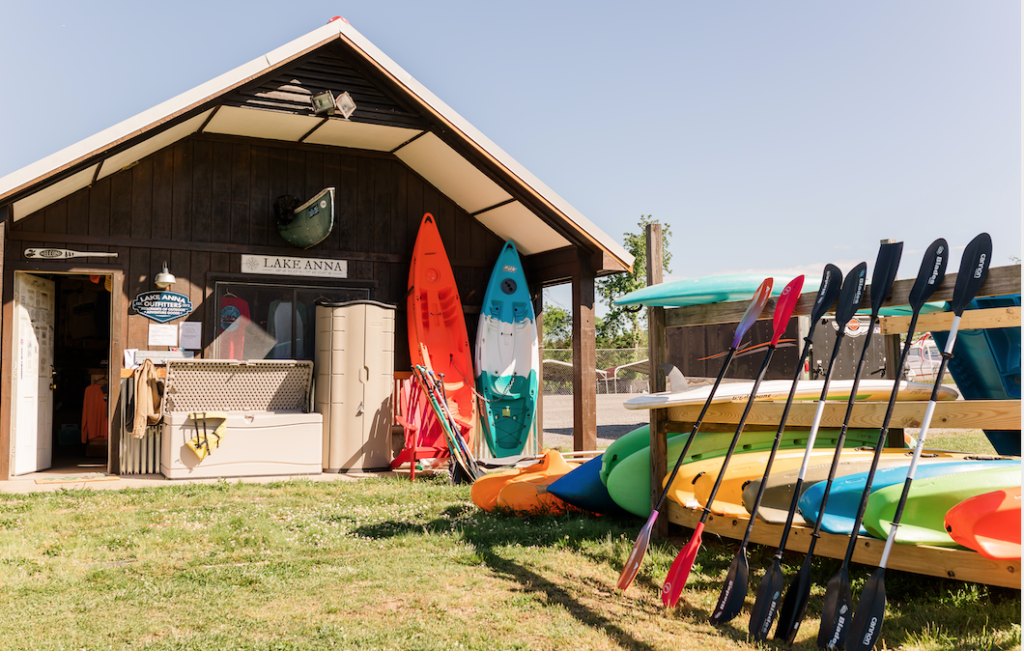 The Wilderness Presidential Resort also offers a host of outdoor activities for you to enjoy. From kayaks, jon boats, corcl boats, and two stocked lakes to a beach area and multiple swimming pools, the possibilities for water-centric fun are endless. Nothing's better than waking up waterfront in your RV or lakeside cabin!
Spotsylvania will quickly become a favorite spot for any fisherman. Spotsylvania is home to 2 reservoirs, the Ni River Reservoir and Hunting Run Reservoir. These reservoirs span over 400 acres and are stocked with an array of fish—large-mouth bass, blue gill, crappie, and more—that are perfect for any angler. Boat launches are available if you're bringing your own boat, or a jon boat can be rented on-site for a minimal fee. You may even catch the occasional trophy fish (and earn some serious bragging rights)!
Even if fishing is not particularly "your thing," renting a pontoon boat at Shipwreck Boat Rentals for a day of fun in the sun is sure to take your getaway to the next level. Take the pontoon to visit one of many "islands" around the lake or find an area to picnic or hike. With Lake Anna being the second largest lake in the state (over 200 miles of shoreline!), you'll never run out of places to explore. For lunch, boat over to the Cove at Lake Anna. No matter what you choose – a steamed seafood platter, a cold wrap, or a juicy burger – your dish is sure to taste exponentially better when enjoyed waterfront.
If you're craving some more outdoor time this spring, it's time to load up your crew to head to Spotsylvania County. The sun, the water, the surge of vitamin D – can you smell the sunscreen yet?