A basecamp for adventurers built by the granddaddy of adventurers.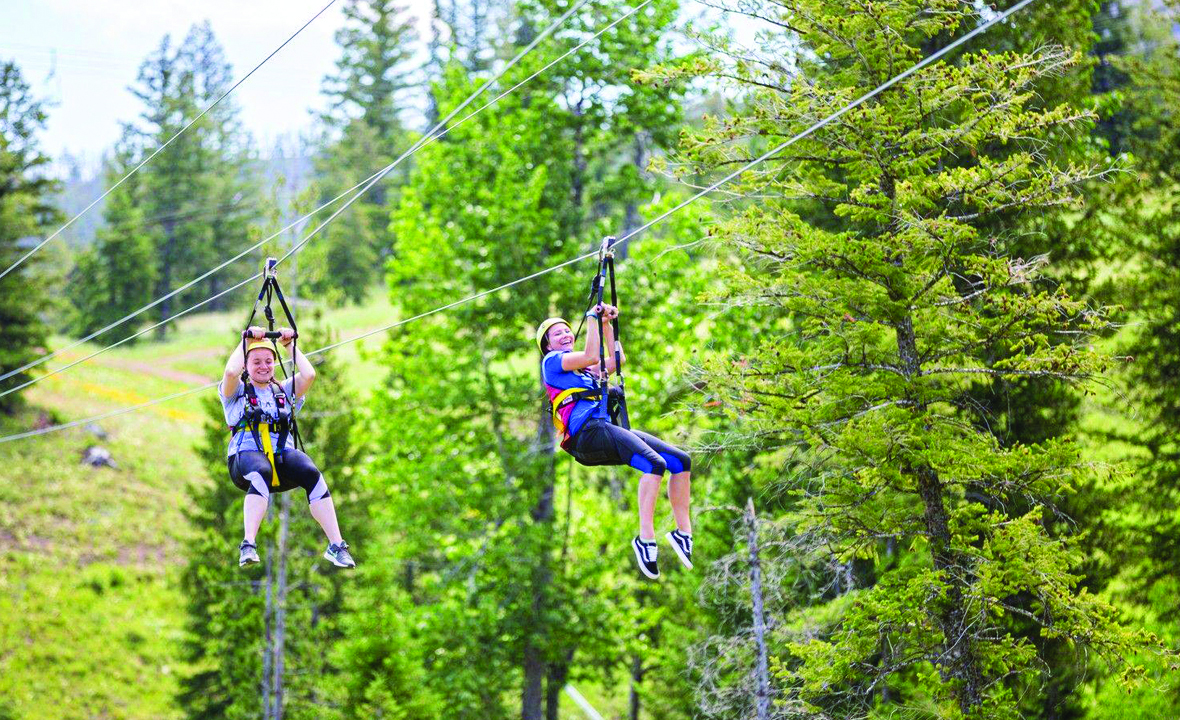 Cody is synonymous with whatever adventure synonyms you can come up with. Basecamp, adventure HQ, retreat, quintessential Western town, any and all of these are accurate descriptions of Cody, Wyoming. It's a laid-back jumping off point for year-round adventures into Yellowstone and the magnificent surrounding areas. Whether you're into deep river canyons, tundra, wildlife viewing or zip lining over a river that runs through a volcanically active area of fumaroles; your only limits here are the amount of time you've got and your tolerance for breathtaking natural beauty.
Unlike many of the other gateway towns to Yellowstone that were to some extent pitstops for weary travelers, Cody was the vision of none other than William Buffalo Bill Cody, a scout, solider, buffalo hunter, war hero, and global entertainment icon. Buffalo Bill was by all accounts a rock star in his day, touring the world with his Wild West Show, entertaining heads of state and even a Pope along the way. Generations later, his namesake town has become a romanticized, delightfully quaint municipality filled with Western folklore, history and nostalgia.
Yellowstone Doorstep  
At the eastern doorstep to Yellowstone, Cody is not only convenient, but it's connected to some of the most spectacular ribbons of asphalt in the lower 48. One of those highways was described as "50 miles of the most scenic land in America" by the Rough Rider himself, Teddy Roosevelt; a man well acquainted with epic outdoors.
The Buffalo Bill Scenic Byway follows the North Fork of the Shoshone River and winds through the Wapiti Valley where you're likely to break the internet with your unending stream of wildlife photos featuring bears, bison, moose, elk, and deer. The Lamar Valley, accessible via the Northeast Entrance, is another must-see in the area that has been nicknamed the American Serengeti, for reasons that will become all-too obvious to everyone pressing their faces up to the windows in your vehicle. 
Recreational Opportunities
Clearly, wildlife viewing is one of the more popular activities here, but let's not forget that recreational opportunities like climbing, biking, hiking, paddling, fly fishing, mountain biking and horseback riding are never more than a few minutes in any direction from Cody. Within the city limits, there's much to see and do – like Cody's rodeo legacy. Not only is it the nation's longest running, continuous outdoor nitely rodeo, it's also one that runs throughout the entire summer – June through August. Cody is also home to what some refer to as the Smithsonian of the West or the Buffalo Bill Center of the West; a place made up of five distinct museums featuring exhibits that celebrate Western Art, Plains Indian cultures, firearm history, Buffalo Bill and so much more. 
Read Also: Patio Hopping in Duluth, MN
The bottom line is this; if you're looking for a truly authentic, wide-open, American experience, Cody should definitely be at the top of your road trip bucket list.