Make Memories in Michigan's Coldwater Country this Fall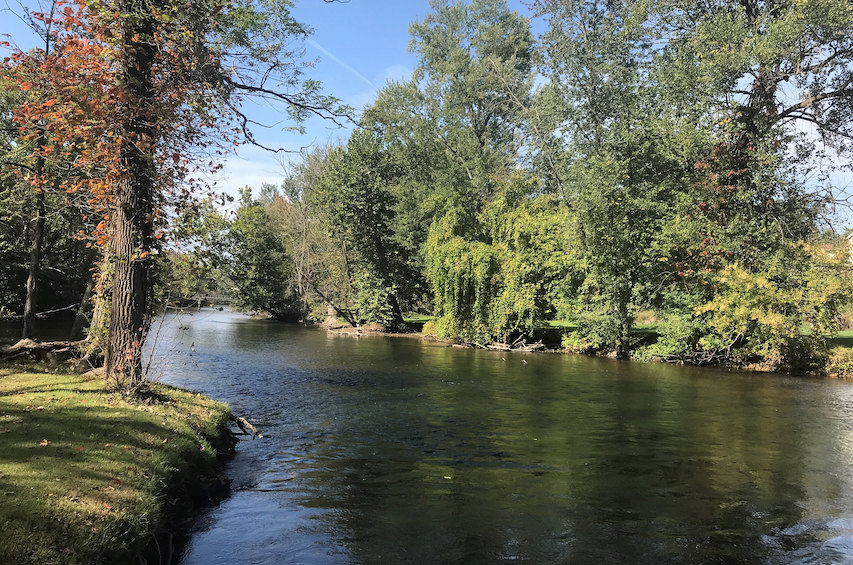 Step back to a time when life was a slower pace, things less complicated and find yourself in a place that is naturally social and naturally distanced. Connect and enjoy times with you loved ones while making memories as you discover the must-see and do adventures in Michigan's Coldwater Country.
Located in south-central Michigan along the US-12 Heritage Route, halfway between Chicago and Detroit, the quaint communities of Coldwater, Bronson, Quincy, and Union City are brimming with outdoor recreation, unique attractions, stunning architecture, quaint downtowns and a host of family fun entertainment options.
Michigan's Coldwater Country
Home to more than 100 lakes, it's easy to spend the entire day on the water. One of the unique experiences in the area is the ability to travel from one lake to another through the chain of lakes. Coldwater Country is home to not only one chain of lakes but two – North Chain of Lakes and South Chain of Lakes. Reel in the catch of the day, enjoy a leisurely pontoon ride, or kayak the Union City Heritage Water Trail, just one of nine water trails in Michigan. Make sure to download the free Coldwater Country app at Map-n-Tour to have area maps available at your fingertips.
Kids and kids at heart will love the area with the abundance of fun! From laser tag and virtual reality, to go-carts and mini-golf at the Adventure Zone, to a ride on the rails of a historic steam engine train with the Little River Railroad's fall color tours. There truly is something for every age and interest.
Tibbits Opera House
The beautiful architecture of the Tibbits Opera House makes it a treat to visit year-round. Tibbits offers a diverse selection of arts and entertainment throughout the year. Or catch a flick at the family-owned and operated Capri Drive-In showing double features.
Shop 'til you drop at the many unique boutiques and shops throughout the area. Treasure the local antiques, enjoy homemade baked goods, one-of-a-kind accents, and jewelry. Coldwater Country is also home to Michigan's Antique Capital – Allen, with the largest concentration of antique dealers in the Midwest. The area is home to five stately antique malls including the Allen Antique Barn, boasting two floors of more than 25,000 square feet of treasures.
For a magical experience head to Colon to learn magic tricks and how to entertain a crowd. Home to the big three magic shops, countless activities, and events, it's no wonder they call Colon the Magic Capital of the World.
Read Also: The Benefits of Traveling: Why You Should Travel More
Grab a bite to eat at one of Coldwater Country's locally owned diners, restaurants, or pubs. Enjoy the flavors, local scene, and hospitality of the area's many destination restaurants. At the end of your fun-filled day, and exciting night on the town, check into one of the many hotels to rest and relax. The hotels are just minutes from all the excitement and attractions.
While traveling may look, and feel, a bit different than the past know that safety, sanitation, and social distancing is a priority to keep our residents and visitors safe. So, when you're ready, and the time is right, we are here to help make safe family memories in Michigan's Coldwater Country.
517-278-0241