Spotsylvania, VA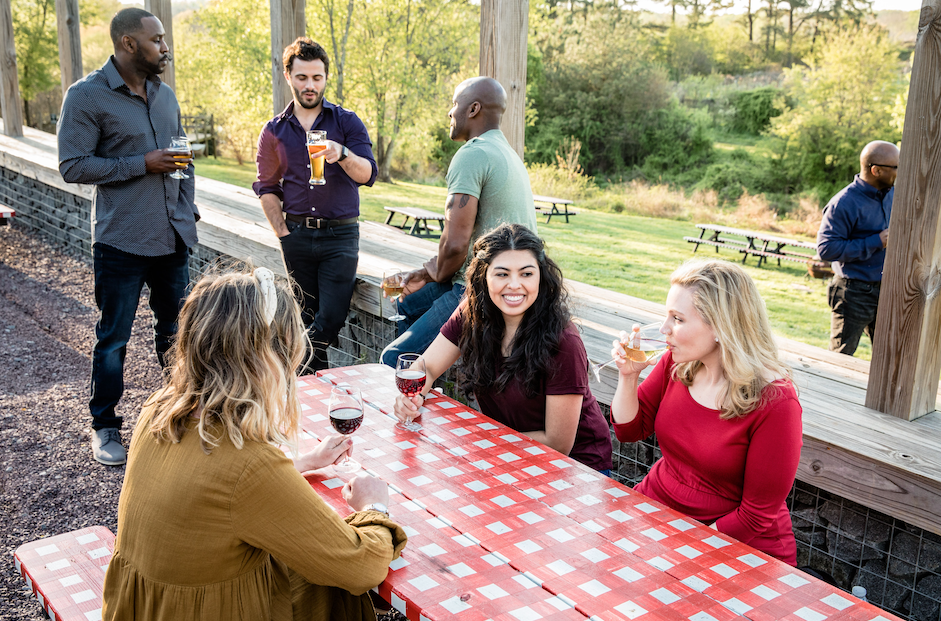 Ready for a new kind of adventure? Spotsylvania, Virginia offers a harmonious blend of rural landscapes and outdoor adventures all in a setting as unique as its name. Whether looking for a relaxing day trip to discover local history, or an action-packed weekend getaway, Spotsylvania has a spot for everyone.
You can "find your spirits spot" at one of Spotsylvania's award-winning wineries and breweries or at world-famous distillery, A. Smith Bowman. With each location offering a unique experience, Spotsy has something for every palette.
Wilderness Run Vineyards is Virginia's Historical Farm Vineyard. Plenty of outdoor space awaits you to enjoy the day as you would if you lived the farm life–an old pontoon boat has even been converted into a stage for live entertainment! Try the Tool Shed Red Blend that gives a nod to the vineyard's humble roots where tastings were first held, or the Field Blend, part of the Estate Collection. The Historic Collection salutes the area's past and is the result of partnering with local historians and museums to capture the essence of local figures featured on the bottle. To keep the good times rolling, follow your wine with a visit to 1781 Brewery and the Old Towne Tobacconist Cigar Lounge, both located on Wilderness Run Vineyards property.
Eden Try is an ideal spot to gather on the weekends. Family-owned and full of fun offerings like live local music, food trucks, and even special "beer weekend" events, this beloved local winery knows how to bring effervescent energy to their pristine sip-and-stay-awhile grounds. Be sure to check out the ultra-refreshing winetails and frozen sangria.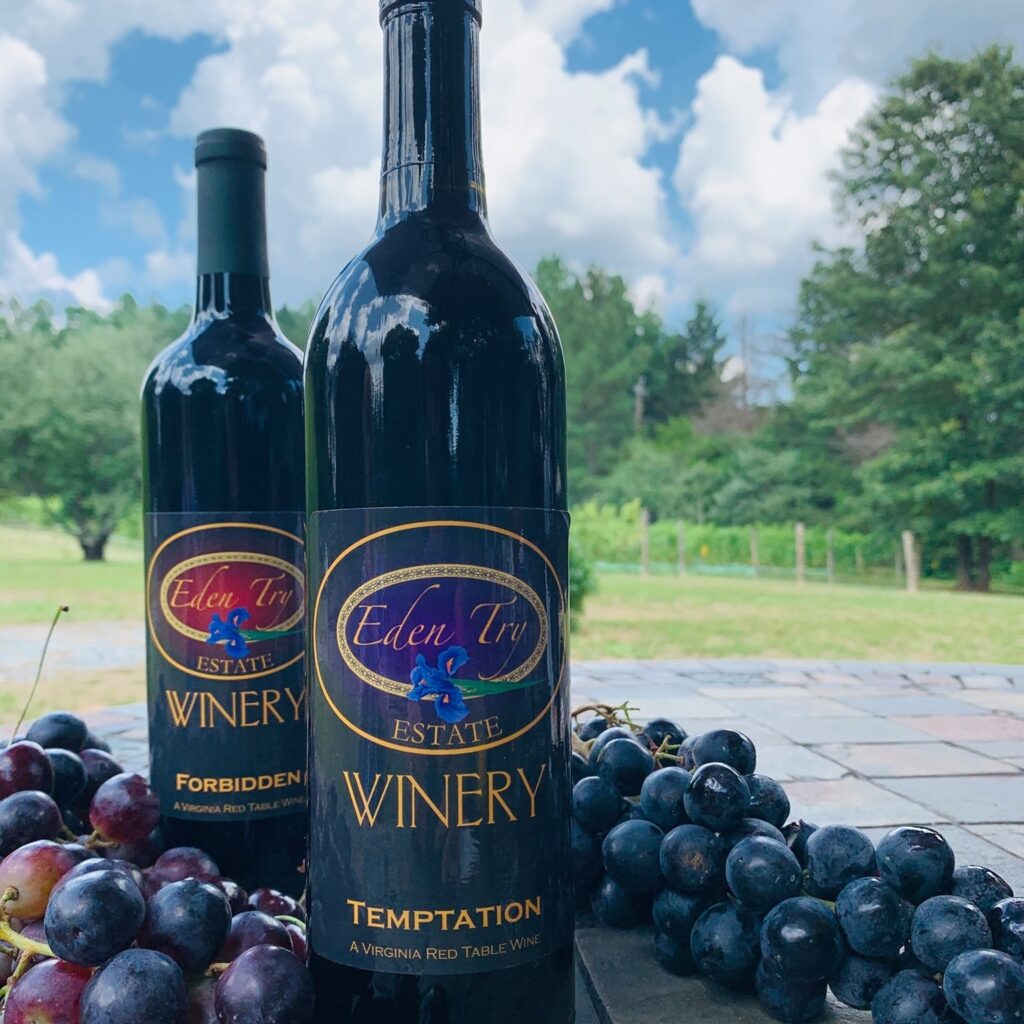 Situated close to Lake Anna, Lake Anna Winery is one of the region's most popular spots for vino and scenic views. The boutique winery produces award-winning wines and the proud home of Virginia's Renaissance Faire (talk about epic revelry and ample opportunities for great people-watching!). Weekends at Lake Anna Winery mean live performances from country music artists to vibey California beach music with a wealth of genres in between! Be sure to try the winery's 2022 Virginia Governor's Cup Silver Medal winners.
If you consider yourself the ultimate DIY-er, look no further than Bacchus Winery. While Bacchus Winery has a traditional tasting room to sample their wine, it also hosts numerous winemaking classes! Grapes, fruit, honey, and other local ingredients using Virginia agriculture become crafted into artisan foods that can be tastefully paired with your wine sampling. These products are sold at the winery to take some home for later, too. To keep your creative juices flowing, pick up a winemaking kit on your way out!
Mattaponi Winery is a small, family, and Native American-owned winery that has been in the heart of Spotsylvania County for over 20 years. Originally started as a Christmas tree farm, the winery continues to sell Christmas trees in November and December. After you choose just the right tree for your merriment, enjoy a warm glass of mulled-spice strawberry wine. While traditional white and red wines are available throughout the year, Mattaponi Winery has been touted as the "conqueror of fruit wine." Fruit wines are made from 100% real fermented fruit, never from concentrate or any artificial flavorings. Try authentically named wines like the Makadewamin (blackberry) or the Kizismin (peach) for a crisp and refreshing treat. To take this experience up a notch, check out Mattaponi Winery's monthly pairing events – your palate is in for a treat when their specialty fruit wine is served with soups, BBQ, flavored popcorn, or donuts!
No matter if you are in the mood for a day outdoors, getting your hands dirty in the winemaking process, or exploring Native American fruit wines, it's time to sip your way through Spotsylvania.