Nantucket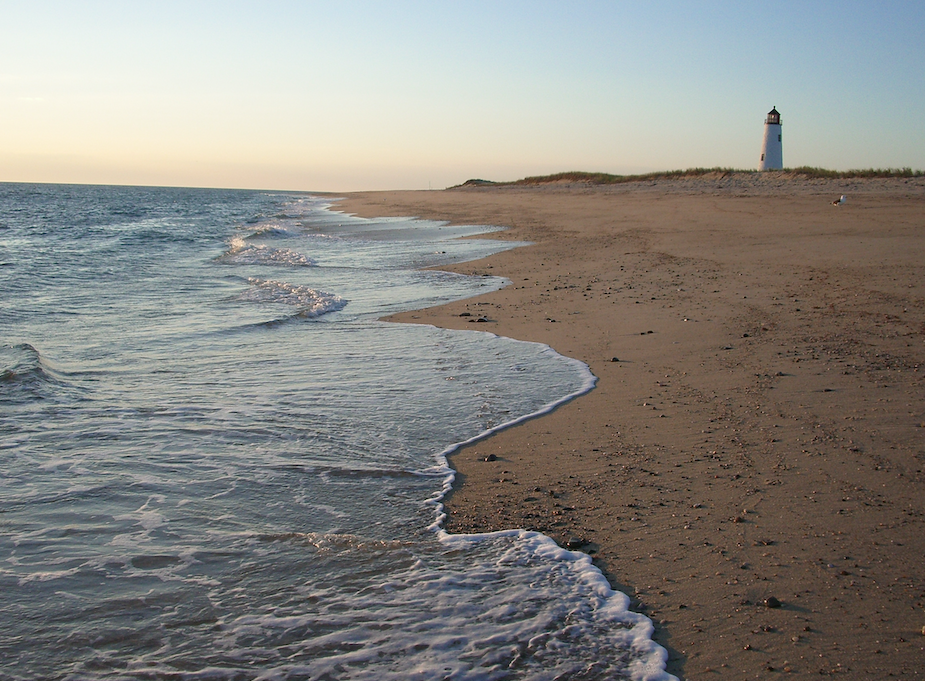 Nantucket, MA
41° 16′ 58′′ N | 70° 5′ 58′′ W
Nantucket is an island, a county and a town lying 30 miles off the southern coast of Cape Cod, Massachusetts. A remnant of the last Ice Age, this crescent-shaped isle comprises 45 square miles. The island's great harbor and concave visage are fronted by Nantucket Sound on the north; most terrain faces the sometimes-fierce Atlantic Ocean, making it popular with surfers. The word Nantucket, derived from Nanaticut, a Wampanoag (Algonquian) place name translating roughly as 'land amidst the waters,' 'faraway land' or 'faraway island.'
Perched along the Gulf Stream and Continental Shelf amidst treacherous shoals and on the track of migrating whales, Nantucket's destiny — one that would make the small island known around the globe — was tied to its unique position. Although remote, Nantucket is accessible by year-round scheduled ferry and air service. Its position keeps it warmer in winter and cooler in summer than the mainland.
History, Culture and Recreation
Nantucket is itself a National Historic Landmark with more than 800 pre-Civil War houses and a collection of properties listed on the National Register of Historic Places. However, an island steeped in history can still have a playful side. And Nantucket does not disappoint. With several outstanding museums, historic edifices and houses, a stunning Cultural District with architecture galore, au courant shops and boutiques, bookstores, impressive harbor, original cobblestone streets and the Nantucket Historical Association, this dreamy island clings to its glorious past with eyes toward the future. Island tours, 35 miles of cycling paths, and more than 218 parcels — more than one-third of the island — preserved for conservation and recreation. Cycling, golf, surfing, fishing, kayaking, hiking, sailing, tennis, boating excursions and sunset cruises, whale watching, walking tours, live theater, festivals, bird watching, stargazing, Cisco Brewers, incomparable 'Sconset Bluff Walk and must-do Coskata Coatue Wildlife Refuge tours.
From the northeastern shore of Coatue west to Madaket, Nantucket has many of the finest beaches in the Northeast. North shore beaches, protected by Nantucket Sound, are usually calm. South shore Atlantic beaches have surf and strong currents.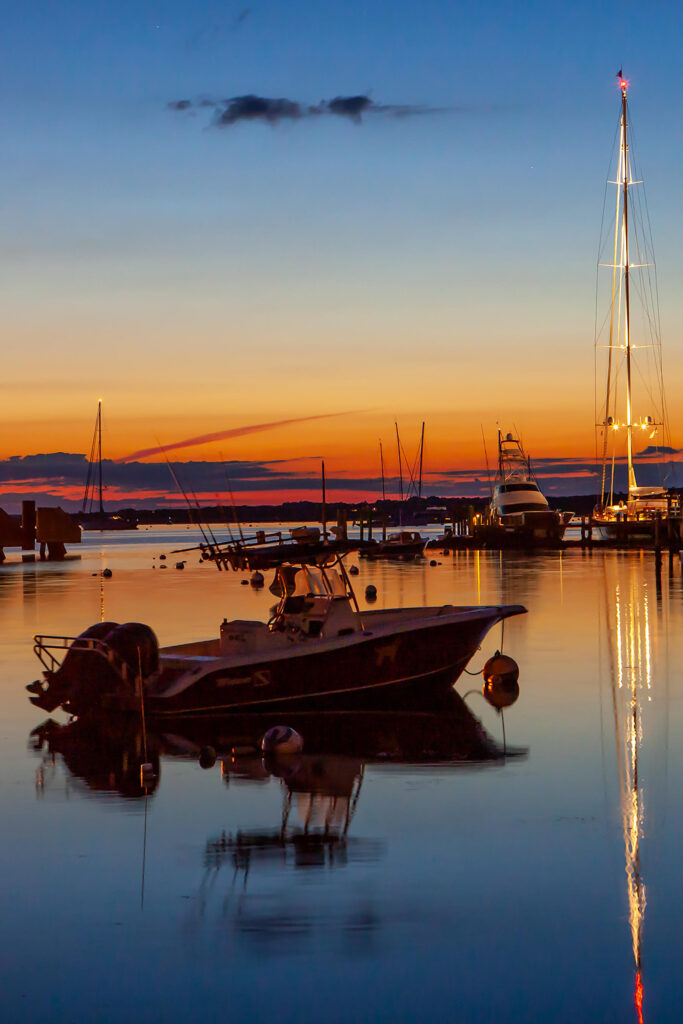 Whaling
Many of Nantucket's magnificent period houses were built by wealth which the whale oil trade endowed the island during its heyday as 'Whaling Capital of the World.' Its whaling fleet grew from a mere 20 ships in 1806 to 78 in 1821. Those 78 ships carried 27,495 tons of oil across the seas to Europe, whereas fifteen years earlier, just less than 5,000 tons were delivered. American author Herman Melville based his enduring novel Moby-Dick on the 1820 ramming of Captain George Pollard's Nantucket whaling ship Essex (Captain Ahab's Pequod in the novel) by a ferocious, enigmatic white sperm whale.
Appeal
Nantucket is one of the most appealing American resort islands. It is America's best-preserved seaport and its natural beauty, splendid architecture, enormous cultural and aesthetic appeal make it one of America's, and the world's, most treasured destinations. An incomparable collection of affluent and magnificent hotels, resorts, period inns, bed & breakfasts and other accommodation fill every room in season. Nantucket has year-round appeal, too. Ideal for architecture lovers, birders, en plein air painters, antiques and art collectors, theater and movie buffs, photographers, hikers, fishing and boating enthusiasts, cyclers, will all find access to their beloved passions contained in a pristine and gorgeous paradise, far from crowds and noise, instilling peace, and serenity.
Culinary
With nearly 100 eclectic and heavenly restaurants, Nantucket is a world-class dining destination. With farm-fresh produce, meat market and the sea's gifts, ultimate purveyors provide all ingredients for peerless dining. Italian, sushi, continental, French, seafood, fresh oysters, and scallops, dayboat fish prepared by renowned and accomplished chefs provide sumptuous meals. Pizza, fast food, sandwiches, clam shack-style, BBQ, smoothies, vegetarian/vegan and such are equally praiseworthy. In season, make reservations week/s in advance.