International Falls, MN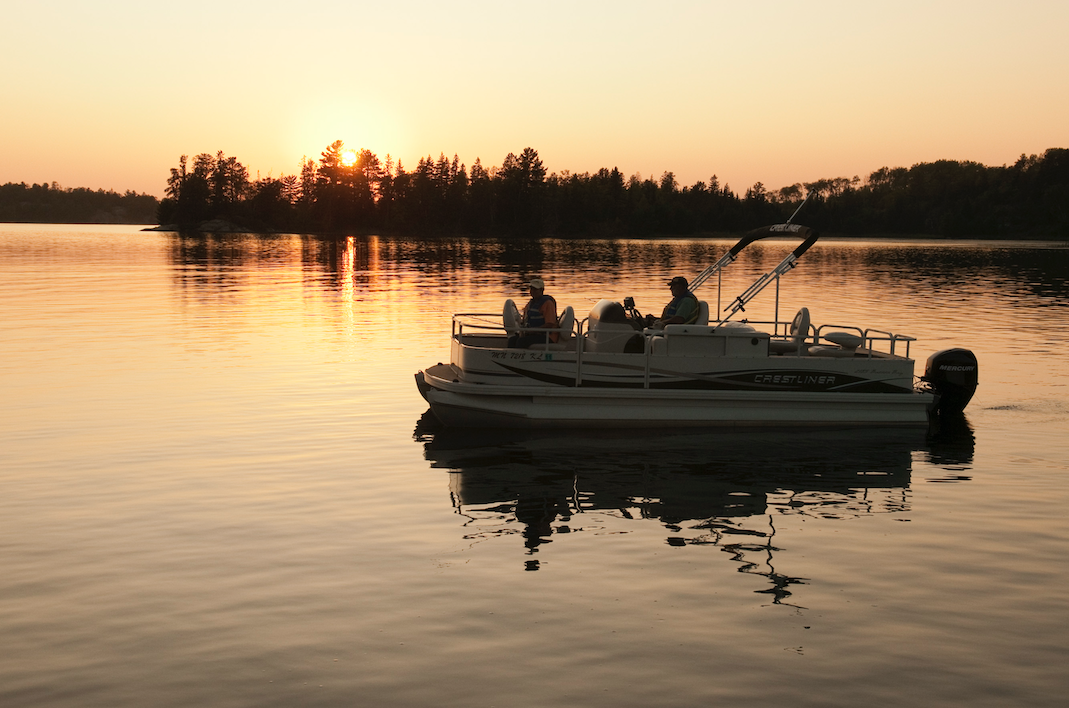 Fall Season – Things to Do
World Class Fall Fishing: The arrival of fall brings changing leaves, cooler temperatures, and great fishing into the borderland. Rainy Lake has long been a favorite Midwest fishing vacation spot for Walleye, Smallmouth Bass, Northern Pike, & Crappie. During this time of year, follow the fish as they migrate into the shallower areas of Rainy Lake.
ATV & Snowmobiling: In season, ATV riders can explore forestry roads and trails from one end of the county to the other. In the winter, sledders will find hundreds of miles of groomed trails that can include the winter beauty and solitude of Rainy Lake, both from the frozen surface of the lake and over-land portages.
Hunting: There are vast tracts of public land in Koochiching County with an extensive system of forestry roads that proved access to the public for hunting. Common big game hunts in our county are black bear and whitetail deer with archery and firearms seasons in the fall. Small game in our area generally involves grouse or pheasant hunting.
Hiking, Biking, & More: Whether you are looking for an easy walking trail or a bike trail the Rainy Lake area has so much to offer. On the way out to Voyageurs National Park enjoy a bog walk, or an uphill hike with an overlook at the top. At the Rainy Lake Visitor Center there are an abundance of trails to take on.
The Rainy Lake & Voyageurs National Park area provide excellent opportunities for birders. Our widely varied habitat is within the flyways for hundreds of species of migrating birds.
Ice Fishing: Rainy Lake is known across the country for its great fishing. For this reason, we have countless visitors from thousands of miles book yearly trips to the area. When ice conditions are good, our frozen lake is speckled with hundreds of ice-fishing shelters. It's hard to beat the feeling of sitting in a warm ice house waiting to hook into a beautiful Walleye or Northern Pike. If you're looking for something a little different, on of our local favorites is tip-up fishing. Whether your 5 of 50 years old, the excitement you feel watching a flag pop up never goes away. Ice fishing is something you want to experience at least once in your lifetime.
Northern Lights: Voyageurs National Park was designated as a Dark Sky Park in December 2020. Although the Northern Lights are beautiful any time of the year your best chance of catching them are between the months of September through March.