Cadiz Trigg, KY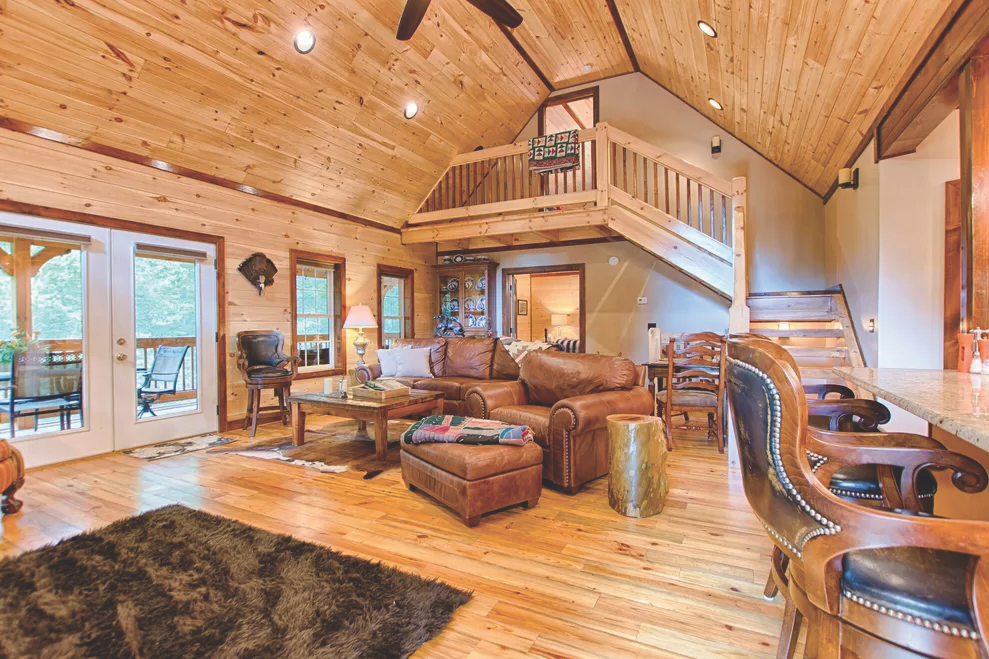 A visit to Cadiz, Kentucky, Lake Barkley, and the Land Between the Lakes (LBL) National Recreation Area region is a great way to embrace the beauty of fall and the quaintness of rural life. There are many fall and winter activities to enjoy in the area, including year-round fishing and camping, as they are always in season in the LBL region. However, despite its small-town feel, there are plenty of additional activities to enjoy within the LBL area during the fall and winter seasons above and beyond enjoying the picturesque foliage that illuminates the treeline throughout the fall with vibrant colors.
Ham Fest: Cadiz LBL Region
Considered the region's biggest festival of the year and offering a celebration of all things pig, the Country Ham Festival swells the little town of 2,600 to over 50,000 plus throughout the festival. In other words, this quaint festival brings in guests from all over! While the festival is scheduled to take place only two days, Friday and Saturday, there are some activities, like carnival rides, to enjoy as early as Thursday and as late as Sunday. It also takes place annually in October, rain or shine. The motto is "rain or shine, Ham Fest squeaks on."
Ham Fest is still a fun, entertaining event to attend even if you aren't into all things ham as the festival also features barbecue, butterfly steaks, pork chops, hog roasting, and tons of sauce! The festival is equal parts pork-oriented cuisine and county fair. There are around 200 vendors set up on the closed-off Main Street of town. These booths are manned by historical societies, politicians, and even gyro-carts. There are also baked goods, jams, and locally made candles available for purchase. Other crafts available at the festival include handcrafted Amish baskets, locally made furniture, and more. You can also peruse the local shops that are situated right behind the tents and vendor carts and include all sorts of options like salons, antique shops, tearooms, and boutiques.
Camping in the LBL
As mentioned earlier, camping is always in season and is available year-round in the Land Between the Lakes. There are many campgrounds to choose from including Energy Lake, Hurricane Creek, Turkey Bay, and the Wranglers Campground. Each campground offers unique features that set it apart from the others. For example, Turkey Bay is known as a hub for ATV riders and off-roaders. This area features hundreds of miles of trails with varying difficulty levels, and all types of vehicles are welcome.
The Wranglers Campground is yet another potential camping location in the region. This campground offers 220 well-defined sites with electrical hookups and more, and 12 cabins are also available for rent. In addition, this campground features over 100 miles of horse trails to enjoy as well as stalls, farrier and blacksmith services and an activity court. Keep in mind that horses have the right-of-way in this campground.
Hiking or Biking
In addition to the rural festival and the various campgrounds you can take advantage of in the fall, the LBL region also offers superb biking and hiking trails. There are countless trails and loops in the region and the fall is the ideal time to enjoy these various trails thanks to the mild, comfortable temperatures and the fall foliage.
Hiking trails are also immensely popular and you can enjoy several options, including the Woodlands Nature Watch, which allows you to see the wildlife in the LBL. The Hematite Trail, a 2.2-mile loop, is another option and is well known for its diversity of woodland wildflowers, amphibians, reptiles, and birds. The Long Creek Paved Trail is a ¼-mile paved trail that is ideal for those who prefer an easy walk to a strenuous hike.
Keep the above activities in mind when planning a visit to the LBL this fall. There are many other additional activities to try, the above are just a few of the best!