Marquette, MI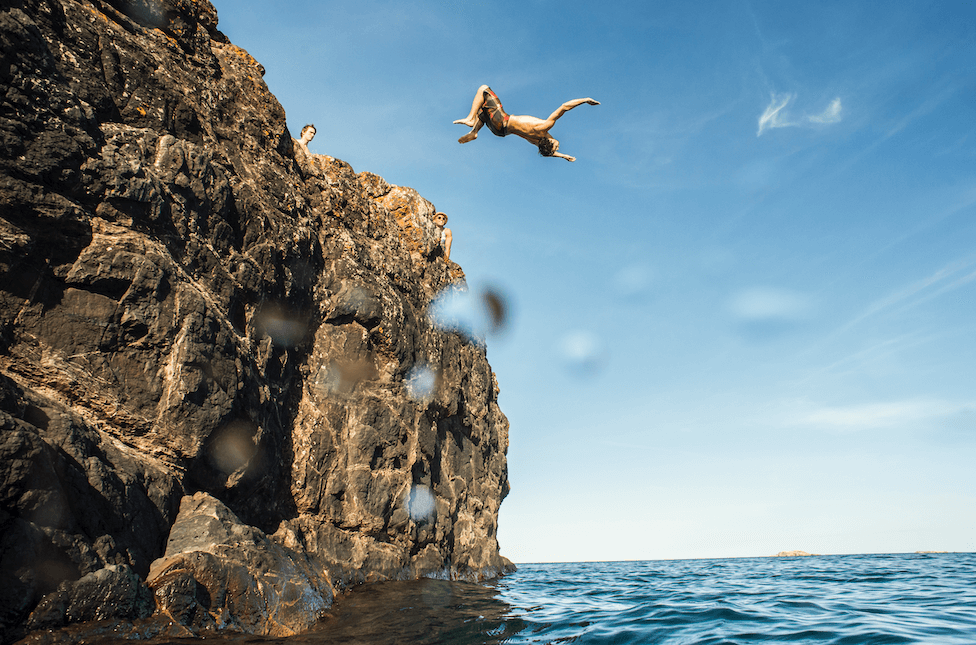 Situated on Michigan's Upper Peninsula, where the clear waters of Lake Superior lap the shorelines, Marquette County harbors a community that embraces its natural landscape. Spanning 1,872 square miles, Marquette County is comprised of many small communities such as Ishpeming, Negaunee, Harvey, Gwinn and Michigamme Township, in addition to downtown Marquette.
Characterized by a varied terrain, from rushing waterfalls and rock formations to scenic vistas and dense hardwoods, Marquette County is the ideal setting for any springtime activity. After a day well spent in nature, Marquette's charming and historic downtown filled with local breweries, restaurants and shopping, offers the perfect locale to unwind and trade stories of adventure.
Each Spring, Marquette County transforms with the season. From warmer temperatures to the annual snowmelt and greening of the forests, there is no better time to get outside and explore this breathtaking area. Boasting a long list of waterfalls, hiking and biking trails, expansive waterways for kayaking, paddleboarding or boating and so much more – Marquette County offers no shortage of adventure this spring.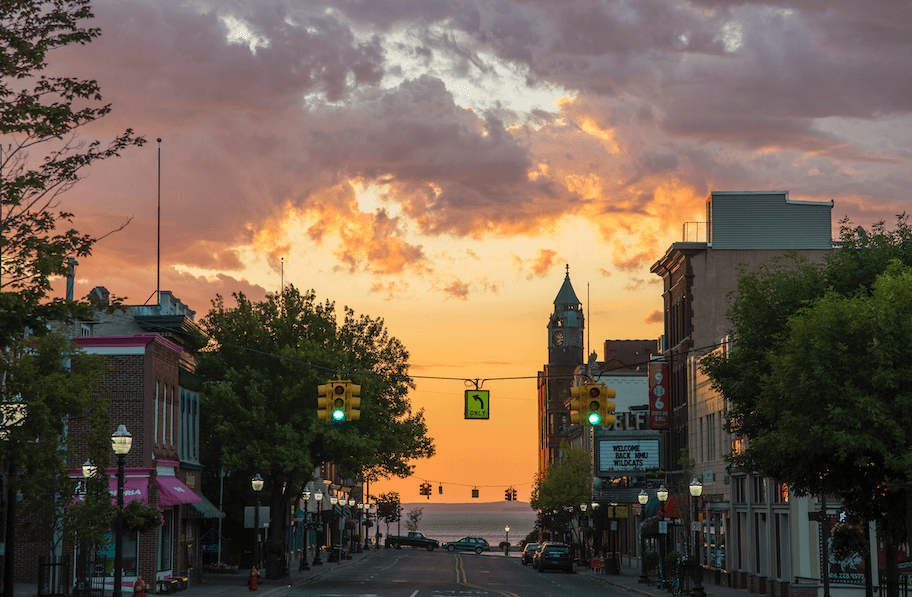 Marquette has gained national acclaim as a premier biking destination with over 150 miles of singletrack. For those who prefer a more leisurely ride, there are also excellent paved paths for cycling, walking or jogging. The Iron Ore Heritage Trail is a great paved option that was built with all rider styles and skills in mind so bikers of all ages and levels can enjoy.
Using foot trails for all experience levels, hikers can visit scenic outlooks like Thomas Rock for unbelievable views. In addition to the well-kept trails in the area, there are over 70 natural waterfalls to explore, including Yellow Dog Falls, Big Pup Creek and Warner Falls.
With 83 miles of Lake Superior shoreline and even more freshwater lakes and swimming holes, guests can explore these unique waterways as the temperature starts to warm up. Visitors can kayak around the Greenwood Reservoir, fish on the lower harbor or paddleboard in Marquette Bay. Head over to the Marquette Harbor Lighthouse, the oldest structure in Marquette, for photographs amidst one of the area's most picturesque backgrounds.
As an urban counterpart to the outdoor adventures, Marquette's historic downtown features a flourishing culinary and brewery scene with countless options for visitors to indulge in after a day of exploring. Follow along Travel Marquette's brew passport to hit all eight local breweries because there's nothing like a cold craft beer after a full spring day. And with dozens of coffee shops, food trucks and restaurants, there are ample places to tempt your palate. Whether it is fine dining, local seafood, artisan baked goods, pub grub, authentic ethnic cuisine or just a good sandwich, find your favorite meals at one of Marquette County's delicious local eateries.
Springtime in Marquette also offers exciting events – from restaurant week in March which offers a showcase of the area's local culinary scene to the annual Angry Bear Festival in April which will take over Spring Street in the heart of downtown Marquette to celebrate the thawing and awakening of the frozen Lake Superior grounds for the season. Modeled after some of the great beer festivals of Europe, the Angry Bear Festival will showcase three stages of live music, a feast of food trucks, an arsenal of barrel-aged beer, games and activities and much more.
Marquette County also offers a number of accommodations, from hotel and motel lodging to quaint inns. With options to stay in historic downtown Marquette or amidst nature, the possibilities are endless.
Your adventure awaits in Marquette County!