All That's Placid is Golden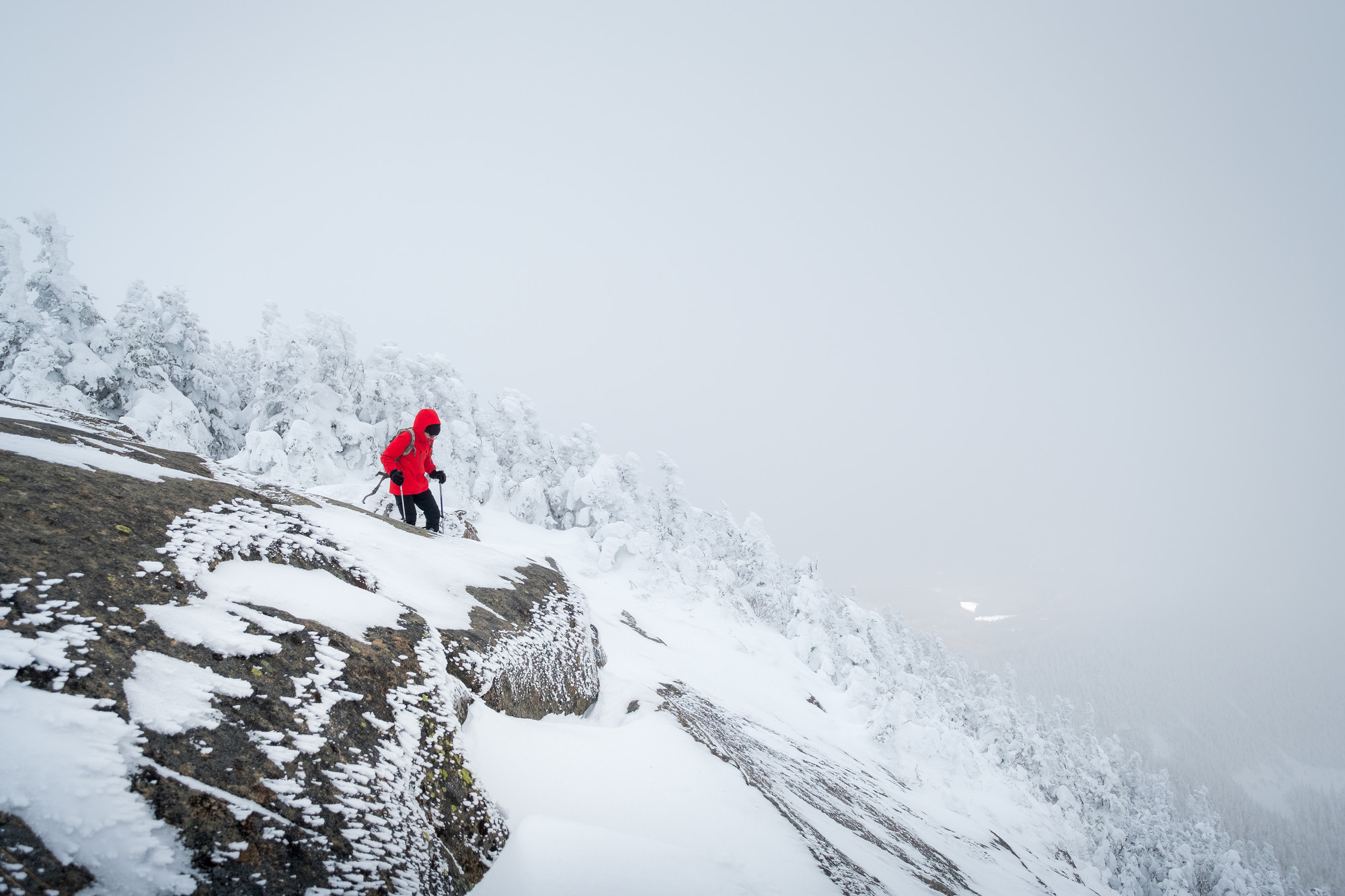 Glacial mountains. Icy miracles. Making gleeful winter memories. That's Lake Placid. That's you having a medal-worthy blast this winter. Lake Placid is the kind of village that hosts the Olympics not once but twice. It's where kids grow up skiing an Olympic mountain and go on to win their gold. It's a village that revels in old school charm with a contemporary twist, welcoming the world with stellar activities, wildly good food, and scenery that no one can match. So why aren't you here?
Magic on Main
One of the benefits of a cozy town is that much of it is within walking distance. You'll love strolling Main Street, where irresistible shops and restaurants are all about welcoming you with Adirondack treasures and flavors. Handmade gourmet food, art, antiques, barbecue, and the latest outdoor gear can all be found sharing the sweet scenery and laid-back atmosphere. Don't hurry, Main Street is ideal for taking your time and savoring the experience.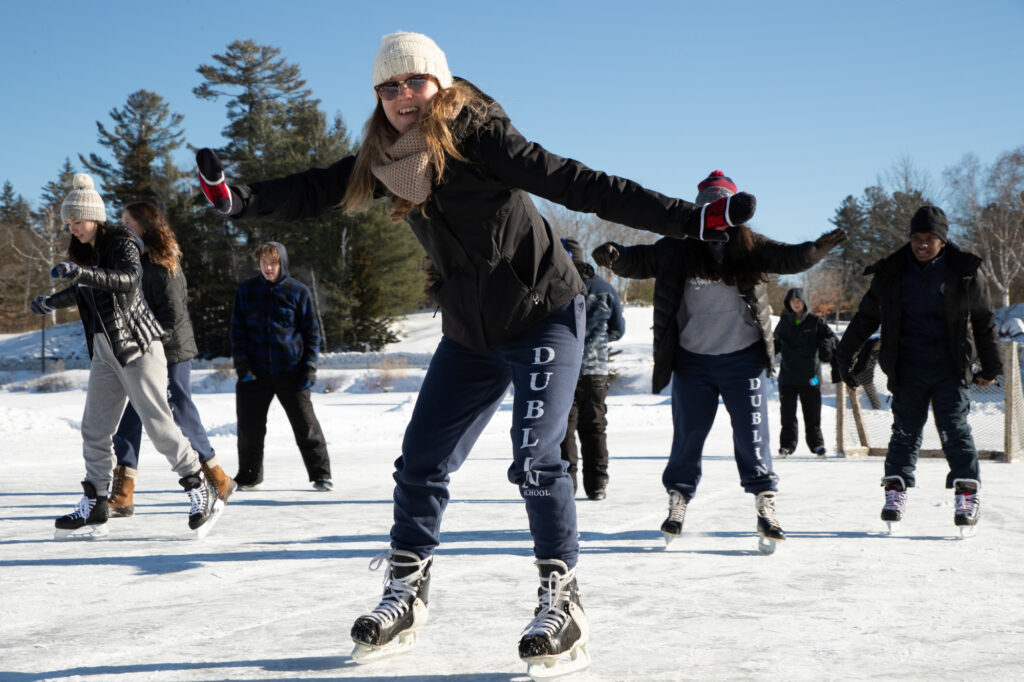 Downhill is a thrill
Skiers and riders, this is your dream come true. Whiteface Mountain, site of alpine events at the 1980 Olympics, has the biggest vertical drop east of the Rockies, eye-watering views of the Adirondacks, amazing terrain, top-notch lessons, and so many trails you'll never want to stop exploring. Did we mention that wild vertical drop?
It's (not) all downhill
When you're on Main Street, it's easy to forget how close you are to the wilderness, but trust us: it's in our backyard. Within minutes of downtown, find yourself gliding along cross-country ski trails in forests dense with snow-capped fragrant pines. Strap on the snowshoes and hike to an overlook, an icy waterfall, or a rocky gorge. This is the place to breathe fresh mountain air and listen for the call of winter songbirds. It's nothing short of perfect.
Golden memories
The Olympic spirit lives on in Lake Placid and it's hard to visit and not get caught up in the fun of it all. World-class sites are open to the public, so on any given day visitors can ride a glass elevator to the top of a ski jump, soar over moguls at Whiteface, whiz down a bobsled track, and do it all before lunch. While you're here you might catch a hockey game or figure skating show, or live the Olympic life by taking to the ice yourself. Stepping on to the ice on the famed Miracle on Ice rink is an experience that will give you chills; the good kind, of course.
On the rocks and on the ice
Mirror Lake is the sparkling center of life in Lake Placid, more so in winter than any other time of year. As soon as the ice is firm enough, pickup hockey games and family skating are regular features. A favorite way to enjoy ice time is by dog sled; where else can you ride across the ice on a classic sled pulled by energetic dogs and then toast your adventure with lakeside cocktails? Inventive bartenders, sweeping views, and fire-lit tables make for warm, cozy evenings and delicious treats for the ultimate post-ice experience.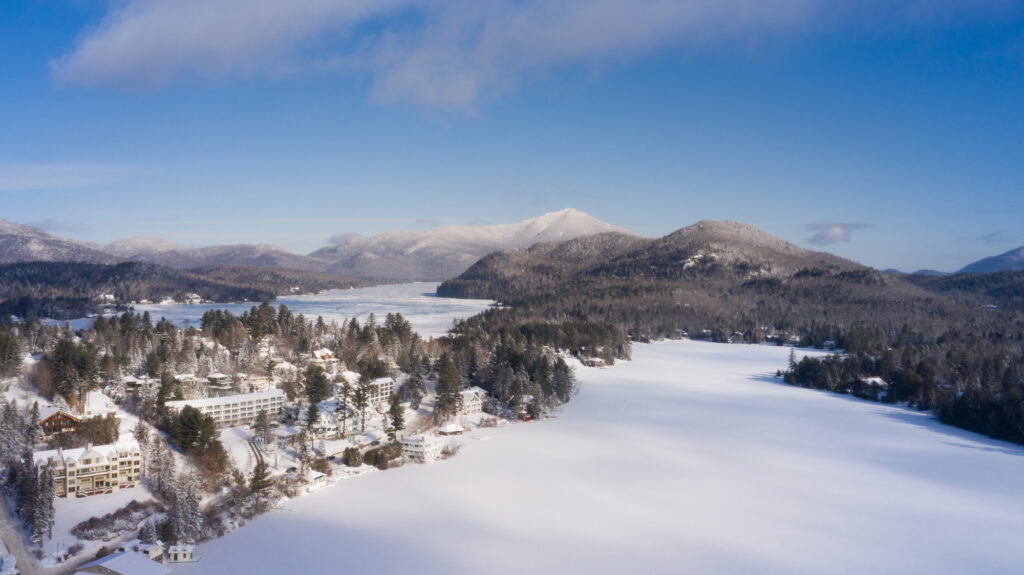 Our chefs are the best chefs
If you come to Lake Placid for one reason this winter, aside from the fact that it looks like you've walked into a snowglobe, do it for the food. Amazing, award-winning chefs are all over the town, running their own restaurants, creating inventive, seriously delicious food.
This winter, make Lake Placid your can't miss destination. It's packed with adventure, cool dogs, hot treats, and golden memories just waiting to be made.