Welcome to Durango – This Southwest Colorado mountain town is an outdoor enthusiast haven!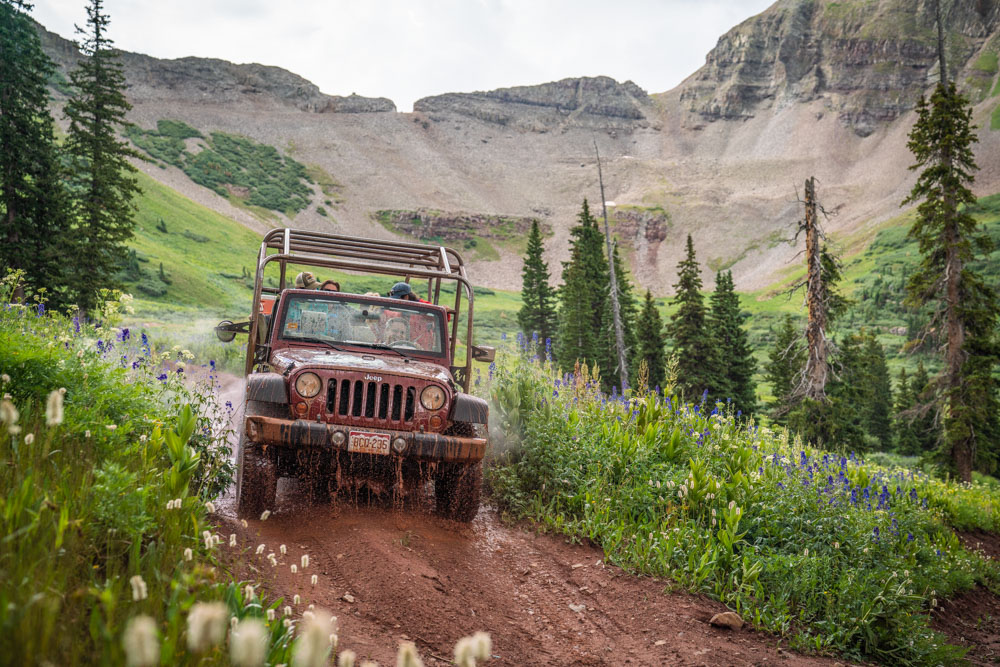 When every house has a bear-proof trash can, you know you are in a place where mother nature still reigns queen. Add a steam-powered locomotive train, an historic old west town and mountain vistas dusted with gold aspens, and you've found the perfect fall escape. Located in the valley of the San Juan Mountains, situated along the Animas River, rests this quintessential mountain town – Durango, Colorado.
When the world shut down last year, many found a new affinity for outdoor activities and adventures – searching for scenic destinations where they could spread out and breathe in fresh air. Now that things have started to reopen, this new love and appreciation for the outdoors remains. Therefore, many are in search for a destination where they can utilize all their new outdoor gear and continue to have awe-inspiring experiences.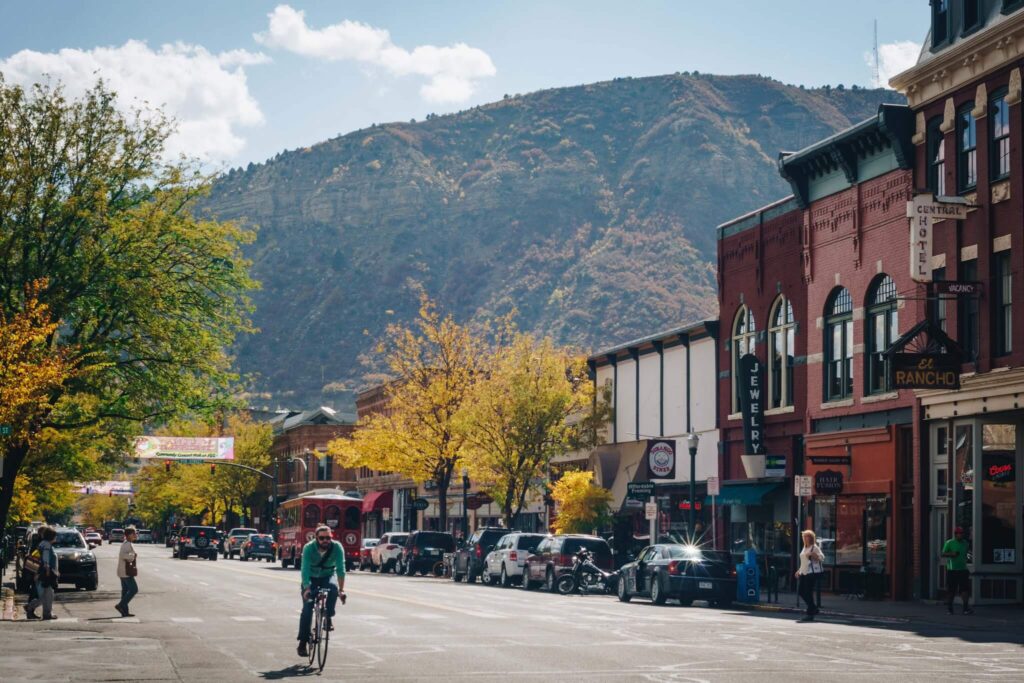 Outdoor Adventure
This is where Durango comes in, this Southwest Colorado mountain town is an outdoor enthusiast haven and a playground for all skill-levels. The Animas River runs right through town offering proximity to class 5 whitewater rafting, lazy river floating, and everything in between.
If you prefer to stay dry, mountain biking or hiking may be more your speed. Durango is blessed with direct access to the legendary Colorado Trail, a trail system that leads all the way up to Denver, however we recommend you start with a picturesque day hike before committing to the 486-mile trek. One of our favorite access points is at little Molas Lake. The trail takes you through a valley surrounded by San Juan Mountains and past aspen groves and wildflowers.
Sometimes a hike or bike ride isn't enough, and that's when it's time to set up your tent or power up the RV and extend your outdoor playtime! Durango has a wide variety of campgrounds and RV parks, plus miles of public lands for dispersed camping. Set up camp and rest underneath a stary night sky and then be awoken by the glow of aspen leaves as the sun rises. Its truly magical. You can also camp along the Animas River or one of the many nearby lakes including Andrews Lake, Molas Lake and Potato Lake, all of which are surrounded by San Juan Mountain vistas.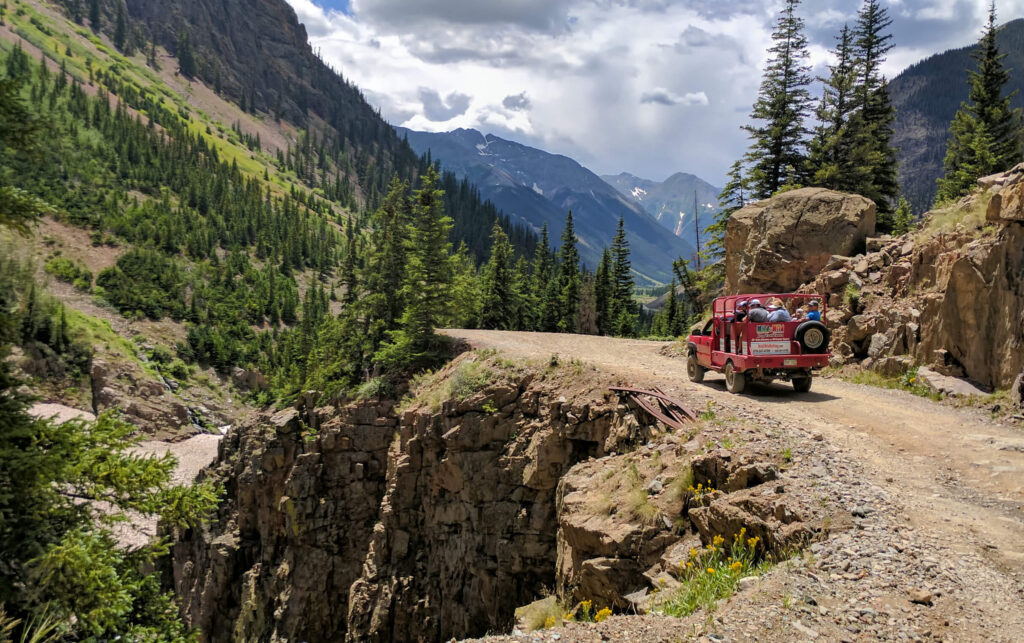 Travel Back in Time
Durango is an old west town and Main Ave. is lined with historic buildings where sheriffs and outlaws once squared off. Some of the iconic buildings include The Strater Hotel, Rochester Hotel, and the Durango & Silverton Narrow Gauge Railroad (D&SNGR) station. The train station dates back to the early 1800s where the train was used to transport ore from Silverton, CO to them be melted into silver. This same steam-powered locomotive still operates today, but instead of ore it takes guests on a stunning journey through the San Juan Mountains and along the Animas River, the same path it traveled centuries ago.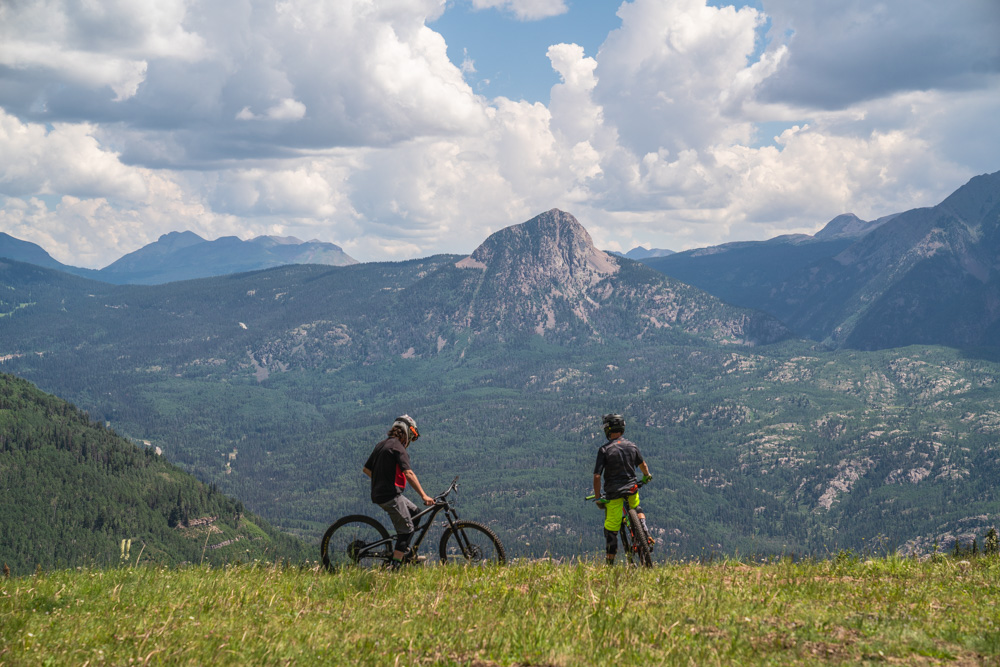 Plan a Trip
Durango adventures are plentiful, and we recommend doing a little bit of planning before you arrive. The Visit Durango website, Durango.org, is a great place to start. Create a custom itinerary and explore all the cultural influences, outdoor adventure, and historic accommodations. Make new memories in an old west town – visit Durango.