Rabun County, GA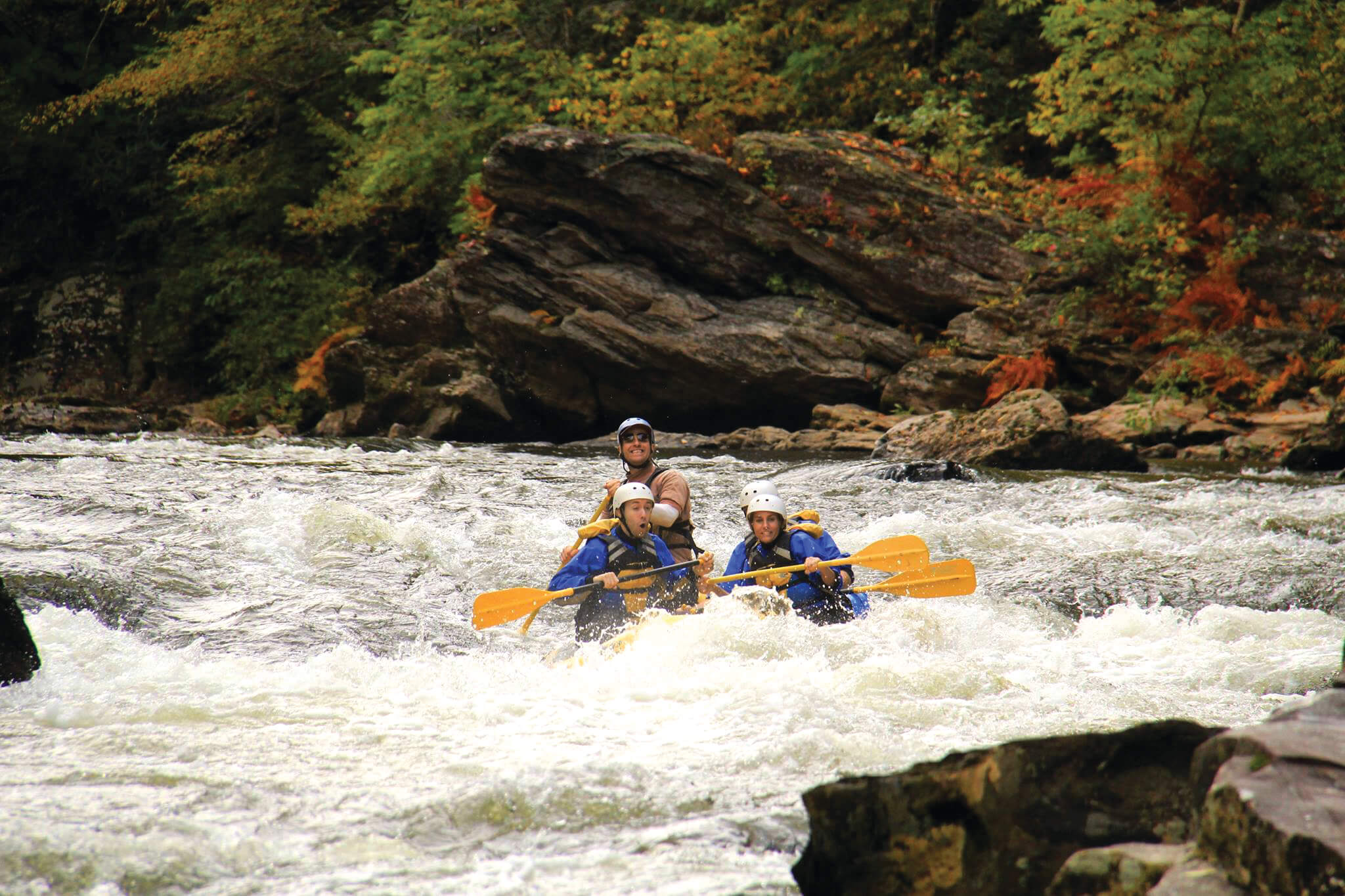 Just because temperatures cool down, doesn't mean the fun has to. Nestled in the heart of the Appalachian Mountains, Rabun County, Georgia's northeastern most county, offers visitors a wealth of unique and wonderful experiences even in the cooler months. From frosty outdoor adventures to cozy fireside dining, your days can be both full and fulfilling in our little neck of the woods.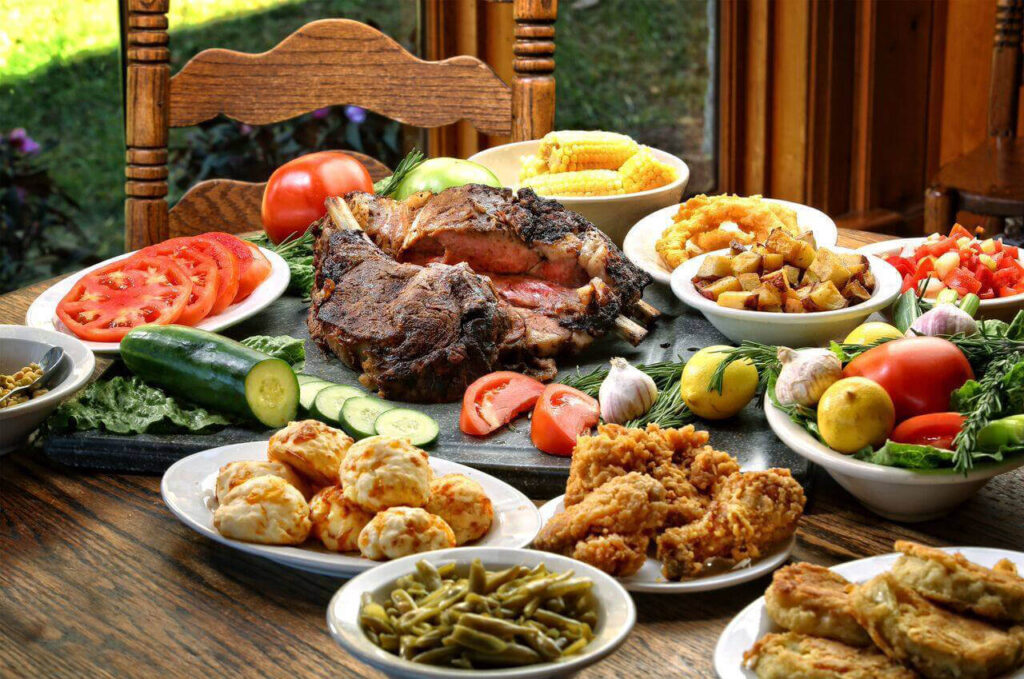 With three state parks, Tallulah Gorge, Black Rock Mountain, and Moccasin Creek, camping and hiking is available year-round for you to enjoy a crackling campfire or a peaceful stroll through the woods. The scenic beauty of these parks and their trails is magnificent in the fall and winter months. The spectacular colors of the autumn forest viewed from Tallulah Gorge's suspension bridge or the overlook of Black Rock Mountain, where you can see for 80 miles, is an awe-inspiring sight. Stop by the Foxfire Museum on your way up to Black Rock and experience a little of what life was like for the original Appalachian settlers.
Our fall foliage is breathtaking whether you hike, drive or even fly through the trees! Highlands Aerial Park is open all year, by appointment in January and February, and offers world class ziplining tours above the canopy, 250 feet up. White water rafting on the Chattooga River at Southeastern Expeditions through late fall and again in early spring and snow tubing at Scaly Mountain Outdoor Center are available for adventurers looking for off-season thrills. And for the milder heart, make your reservation at the Dillard House Stables for a horseback ride through the snow, ending with a comforting homestyle meal at the world-famous Dillard House.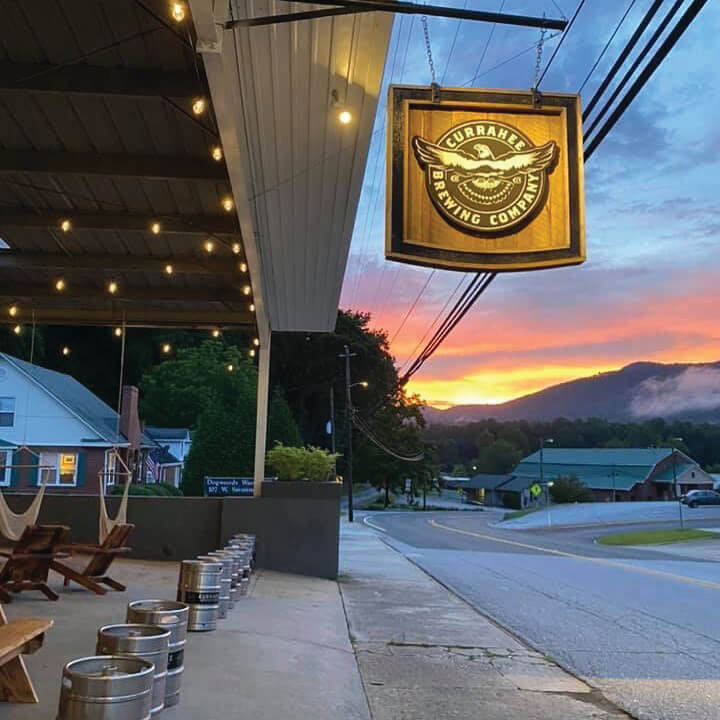 The Dillard House also provides overnight accommodations in one of their many quaint chalets. Other overnight stay options include historic B&B's such as Beechwood Inn, Lake Rabun Hotel and Rabun Manor Resort, all boasting farm-to-table cuisine from award winning chefs. Local resorts like Sky Valley Country Club and Kingwood Resort & Winery will pamper you, or visitors can opt to stay in a unique mountain retreat such as the Caboose at Black Bear Creek Antiques, creekside cabins at Cascades Inn or the 1800's Cabin at Wolffork Valley Farm.
If you're in need of something to warm you up on the inside, Rabun County's four wineries, two distilleries and now a micro-brewery will help take the chill off. Tiger Mountain, 12 Spies, Stonewall Creek and Terra Incognita wineries all produce award winning varieties from their own vines, including Malbec, Petit Verdot, Cabernet Franc and Petit Manseng. R.M. Rose and Moonrise Distilleries create small batch artisan spirits, and our new Currahee Brewing Company is as proud of their craft beers as they are of the mountains they come from. All can be enjoyed in their tasting or dining rooms along with a relaxed atmosphere, good food and new friends.
Speaking of good food, Rabun County offers a wide assortment of dining choices from award winning bar-be-que to traditional Southern home cookin' and everything in-between. As Georgia's Farm-to-Table Capital, we take pride in our innovative chefs using many of our own local Georgia Grown products. Chefs David Darugh (Beechwood inn), Ryan Burson (Lake Rabun Hotel), Shaen Ferren (Julep Farms), James Weaver (Rabun Manor Resort), Leon Lemoine (The Red Barn Café at Tiger Mountain Vineyards), James Reaux (The Chophouse at LaPrades), Vince Scafiti (The Farmhouse at Waterfall) and Jamie Allred (Fortify Kitchen), create a unique menus inspired by the day's local harvest, even throughout the cooler months.
If all this doesn't make you feel warm and fuzzy about visiting Rabun County, let our Southern hospitality work its charms on you in person. We can't wait to meet you!